Professional Drain Cleaning Machines, Handy Tool For Serious Plumbing Issues.
Welping provide the right tool for every drain cleaning job. For the stubbornest drain cleaning jobs, you'll need a specialized machine expressly designed to tackle them. Welping sewer machines are in reliable performance and unmatched quality. Are ideal for sinks, washbasins, floor drains, and the like. A drain cleaning tool features a rotating bit on the end of a steel shaft t. ingenious designed rotating bit can clear clogged objects efficiently.
We give you a comprehensive line of options, ranging from electrical machines, hand tools, to cables. Depending on your needs, you can always find the right tool.
Learn More About Us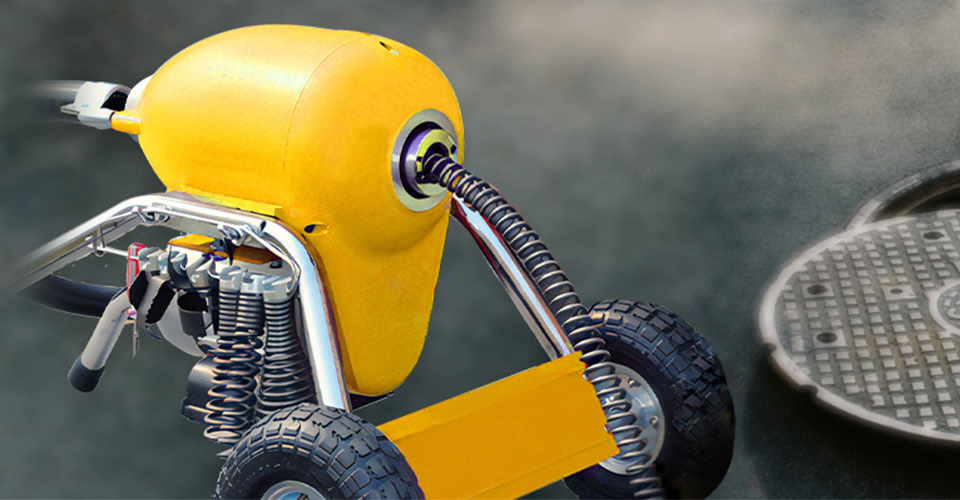 Drain Cleaning Machines Selection Guide
Drain Cleaning Machines Selection Guide
An array of equipment options gives technicians the power to locate, diagnose and remove blockages from drains and piping.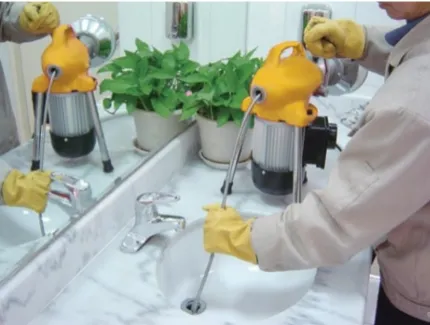 Sectional drain cleaning machines
have the advantage of being lightweight. The cables are carried separately from the machine as 8-, or 15-foot sections. No need to carry the weight of 100 feet of cable when the job only calls for 50 feet. Once on the job, the cables are fed into the line one section at a time and coupled together as needed. The open-coil design of the sectional cable helps corkscrew the cable down the line, making it easier to clear longer runs. And if a section is ever damaged, it can easily be uncoupled and replaced.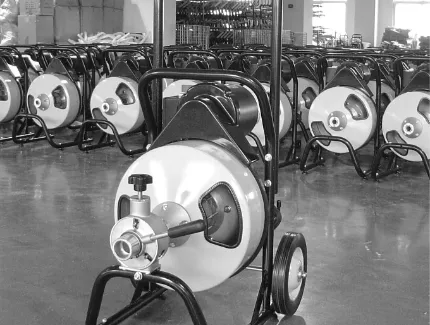 Drum-type drain cleaning machines
have the advantage of being self-contained, fast and easy to operate. The entire length of cable is contained in one drum and can be transported in a single trip to the jobsite. A variable speed automatic feed drives the cable at a rate of up to 20 feet per minute, making it easier for the operator to get the cable to the clog quickly. It also helps to retract the cable more easily. A 100-foot cable can weigh 100 pounds.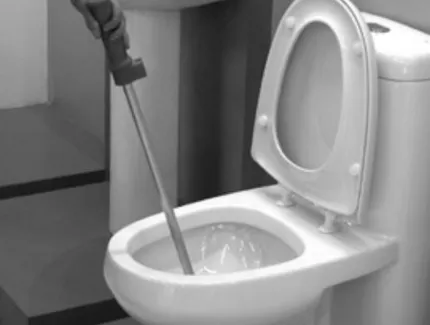 Hand drain snakes
are hand-held manual or electrical power tools for small, light-load drains with simple blockages. An auger is essentially a drain snake on a fishing pole with a rotating crank to give you extra power to unclog your toilet drain. This one is powered by hand, which is safer than an electric one for novices to use and has ergonomically designed handles that are easy to hold and maneuver.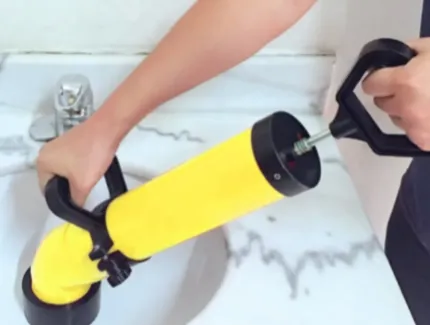 Force pump cleaner
for bathroom installers, janitors and drain cleaners for the quick removal of blockages in pipes of washbasins and sinks, baths, toilets and shower trays using the suction/pressure principle. It is easy to handle due to the adjustable handle. The pump has high suction and pressure power through single-cast main body and is extremely easy to use removing blockages.
Drain Cleaning Machines Manufacturer
Drain Cleaning Machines Manufacturer
What is drain cleaning machine?
Drain cleaning machines are gear that unblock pipes and alleviate clogs in drains. Packages for drain cleansing system include sinks, tubs, showers, sewer laterals, branch traces, lure hands, mainlines, and industrial drains. They're additionally referred to as sewer snakes or pipe snake.
What is the best drain cleaner tool?
WELPING series are the finest all-around sewer and drain cleaning machine.
One-man can easily clean the heaviest blockages – indoors or out. High-speed cleaning gets the job done faster and better. Unique, easy-to-use instant-acting cable clutch maximizes.
How do professionals clean drains?
For easy unclogging work, you may assume a expert plumber to smooth your drains the usage of a motorized drain auger (from time to time known as a drain snake), that can take care of almost any size of obstruction inside a drainpipe. Frequently, drain cleaning will begin with a drain auger to do away with simple drain hassle.
How much does a professional drain cleaner cost
Kitchens and lavatories – house owners can count on drain cleansing to price around $109 to $214. Laundry drains – those can value among $151 and $214. Restroom costs they generally tend to range from $109 to $273.