A Reliable Partner
We are WELPING
A Reliable Partner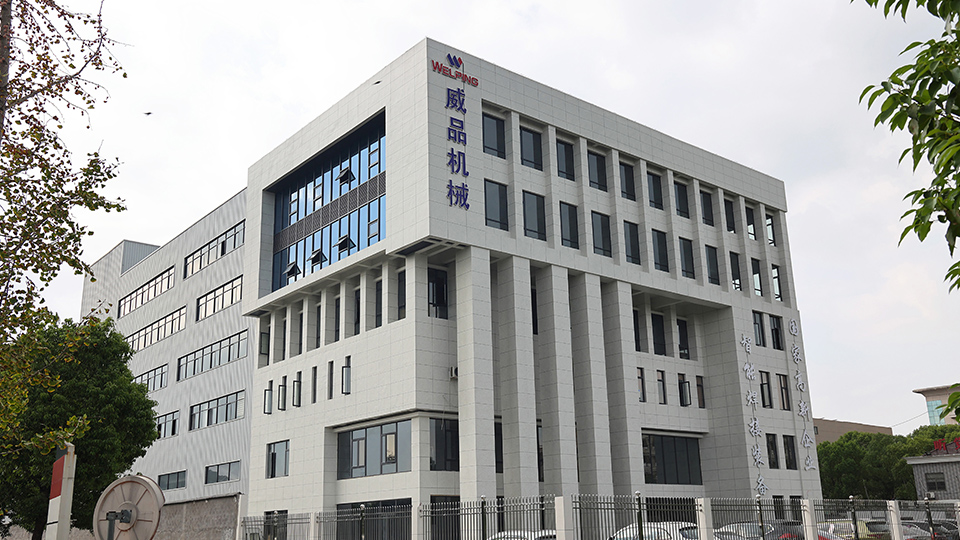 Industry Leading Manufacturer of Fusion & Plumbing Equipment
WELPING had been focusing on developing, manufacturing and selling thermoplastic welding equipment since 2005. Aim to bring industrial level design, performance and quality together. We are offering different level items to suitable different market. We can also provide professional solutions for a variety of mining & industrial, marine, municipal, irrigation, energy and landfill.
We consolidate critical production process into self-management, like die casting, metal fabrication and process, powder coating etc. Ensure us to provide steady quality and super performance product.
WELPING is committed to becoming a business for all thermoplastic pipe, which includes the fusion equipment and certified technical training to assist with the installation and fabrication of any plastic pipes related project. WELPING has continually broadened the scope of supply and usage for polyethylene pipe, valve, and fitting system design into new market segments. Also, We help our customers source pipe tools to support their projects. to help WELPING customers succeed together with us.
Contact Us
WELPING Technology
WELPING Technology
17

years

We boast over 17 years of experience.
20000

m2

Our factory area over 20000m2
100+
We are a factory of over 100 employees
8+
We have a team over 8 professional engineers
Stable quality and worry-free service make us a better and stronger partner for our customers
Quality and Service
Welping develops, manufactures, and sells devices and systems for welding thermoplastics and pipeline applications, in this area, focuses consciously on pipeline systems as the main field of application. Learn how we can apply our approach to your unique challenges.
Welping History
Welping History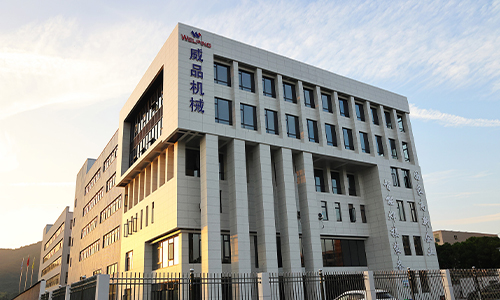 2022
In 2022,Welping have new buildings.The Welping team is getting stronger and stronger, and will continue to bring a better service to customers.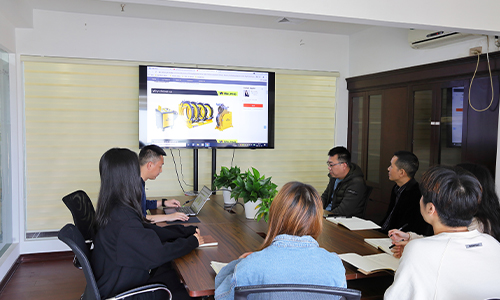 2020
In 2020,We start with new brand WELPING. WELPING will be in full charge of exportation and online business.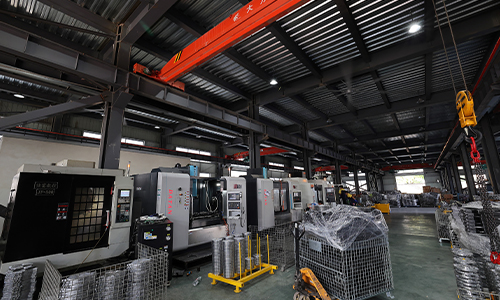 2018
In 2018, ne w workshop entered into construction, 20000 square meter, with up to date processing machinery.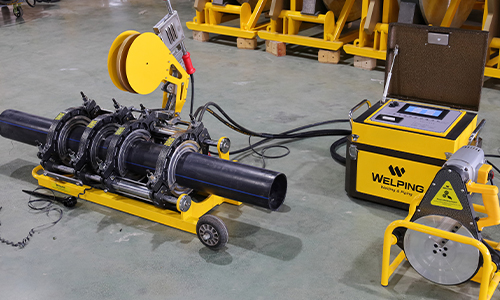 2015
In 2015, designing and researching team formed up, developing full automatic control system.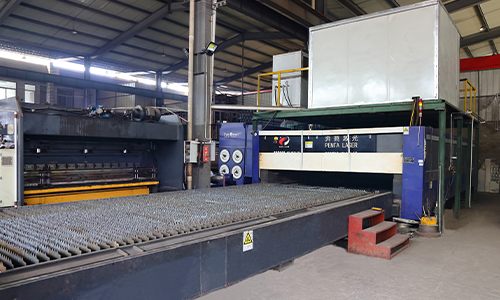 2010
In 2010,high power laser cutting equipment (12000W) put into use,High precision and save materials in order to save costs and make competitive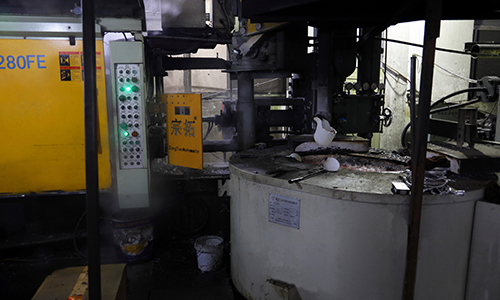 2008
In 2008, 300 tons, 550 tons,630 tons, 800 tons and 1200 tons of die castmolding machinery put. into use, change into aluminum die casting. New die casting aluminum frame,lighter, stronger and of excellent outlook.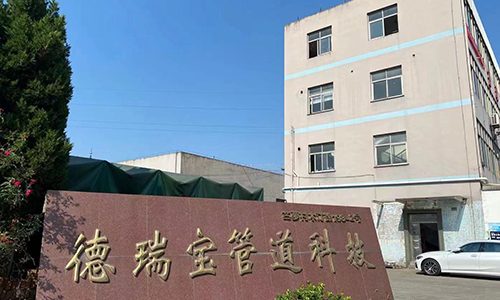 2005
In 2005, foundation of Deruibao Piping Technology.Set feet in manufacturing and sale of butt fusion welding machi ne.
WELPING Founder - MR.PAN
WELPING Founder - MR.PAN
WELPING focus on pipe tool processing and manufacturing
WELPING provide a variety of pipeline tool connection solutions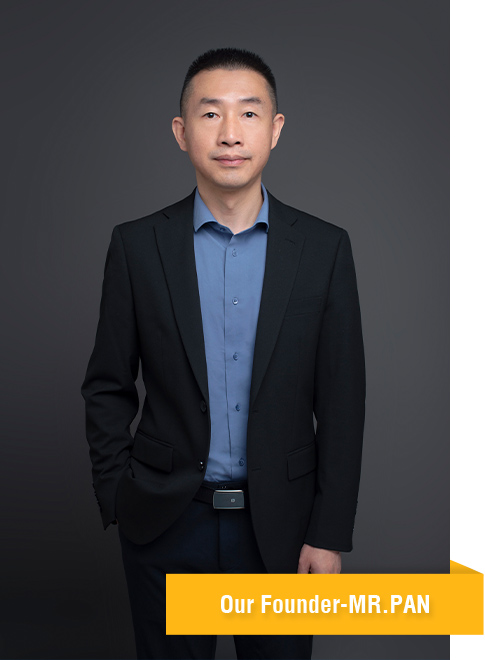 Our Founder-MR.PAN
In year 2002,our founder Mr.Pan working in small factory and at that time the workers
even don't know how to use the computers,Mr .pan use his own strength to help all the members know about the Internet.
And pass 3 years,PAN established the international trading department and start the external business.
During the year 2005-2020 Pan dedicated to pipe tool manufacturing and developing.
Since Mr Pan have his own unique aesthetics and as well as Very superb photography technology.
Restore the real look of the product
Every pictures all from PAN s hands.
Pan have accumulated alot of customers and popularity.
In the year of 2021,our founder Mr.Pan created the new brand-WELPING, helping customers solve the pipe  fabrication,connection,laying,and maintenance.
Mr.Pan has been engaged in the pipeline industry for more than 20 years and has very rich experience in customer demand and marketing.Devoting himself to striving for the best in quality, product innovations, technical support and customer service.
Mr.Pan is sincere, friendly and professional.
With his expertise,he serves customers satisfactory .
Customers are willing to be good friends with him,and becoming the honest business partner later.
learn More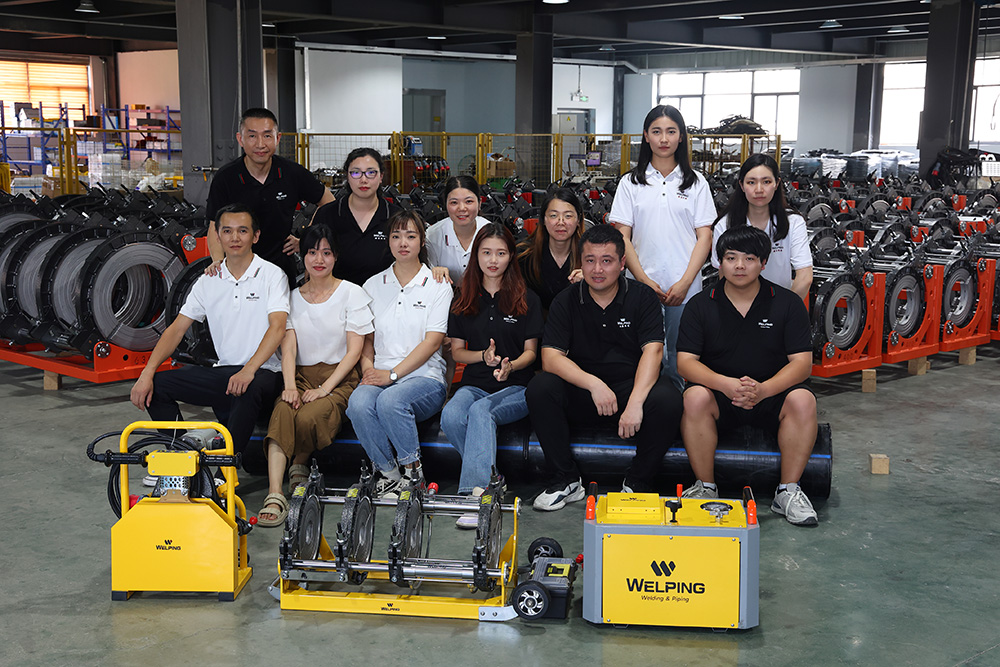 Sales Team
The sales team have more than ten years sales experience in the pipeline industry and international trade . With rich professional knowledge and enthusiastic service attitude,Understand the real needs of customers and reflect it on product design.
Technology R&D Team
With an independent technology research and development team, have a keen international market insight, in order to provide customers with more functional and reliable product prestige, continuous innovation and development.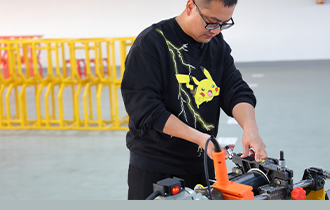 Inspection Team
The inspector meticulously test product parts and conducts a wide range of product tests to ensure that customers get qualified and stable products.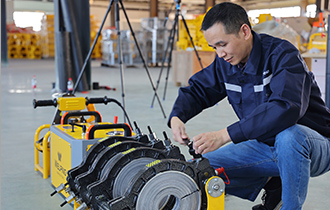 Product Manufacturing Department
The product manufacturing department with organized and planned, and adheres to the purpose of supporting the sales team to serve customers, and take strictly controls on any link in production.
Learn About Our Products
Learn About Our Products
WELPING AUTO butt welding machines,operations correctly and efficiently,or plastic pipes, material of PE, PP, PB, PVDF etc.
Suitable for using in applications of municipal drainage, natural gas, sewage, chemical, agricultural irrigation and so on.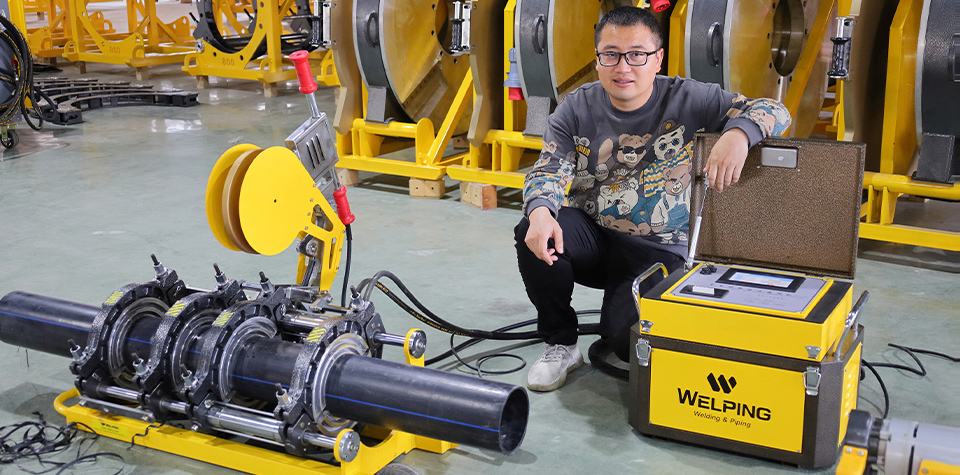 Integrated die casting aluminum frame, high-strength steel base with cylinder, provides stable heavy-duty performance.
High accuracy, high strength, long life reducer.
Welding pressure convert system,accurate and High efficiency.
Planing tool with full-gear transmission structure. Durable and long life HSS blade.
Heating plate with high quality PTFE coating, with auto-jump device.
With USB interface and printer.
Hydraulic station of integrated enclosure shielding splash & dirt.
Built -in printing system ,all details of this working condition can be save and print.
Step by step operation experience guided by intelligent digital system.
We understand the complexities of your job
so we are here to remove the uncertainty that comes with selecting a long-lasting.
We integrate the relevant product lines of the pipeline paving and maintenance . Choose WELPING products to do it with safe and confidence work.
Expert Design & Concierge Support
We do take care of your fulfillment. We will keep working on untill you and your customers are ecstatic.
You will get considerate services, that is concentrated and detailed.Including the drawing and parts list and components design,as well as the service video to help you with the after service work rapidly.

Specialized technical support

Fast Quoting within 24 Hours

Dedicated, personal account manager