heavy duty electric portable inner-mounted cold pipe cutting and beveling machine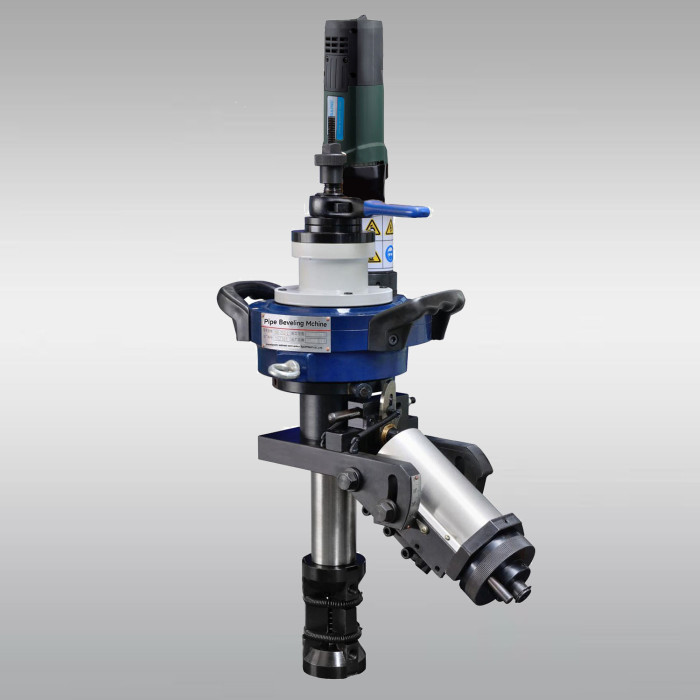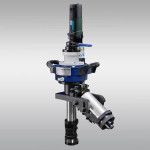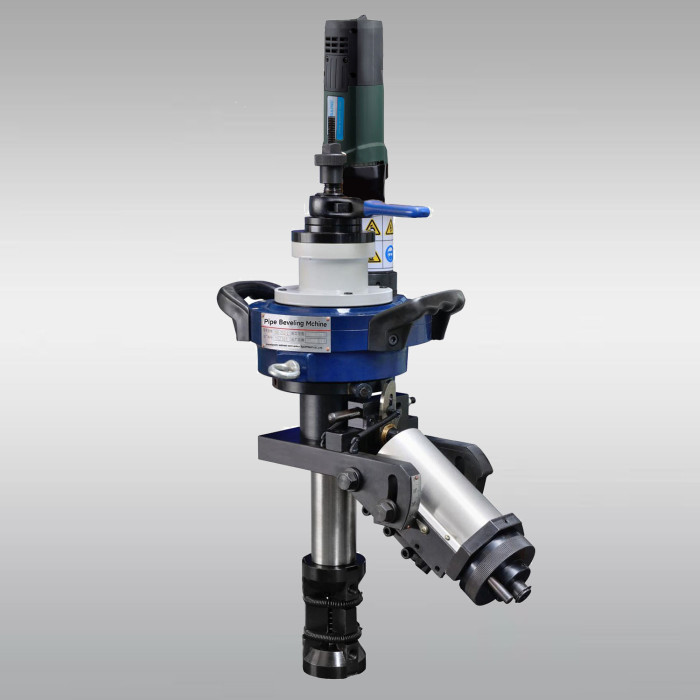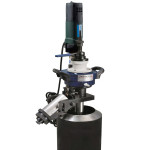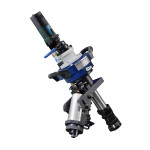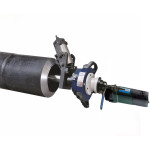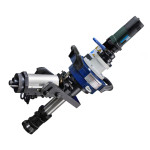 The internal expansion pipe beveling machine tightens the inner wall of the pipe
Color

green or blue
Volate

220V/110V
Application material

Stainless steel,alloy steel,carbon steel
Beveling capacity

80-820mm
Beveling method

internal expansion
Beveling type

U,single V, double V,J-type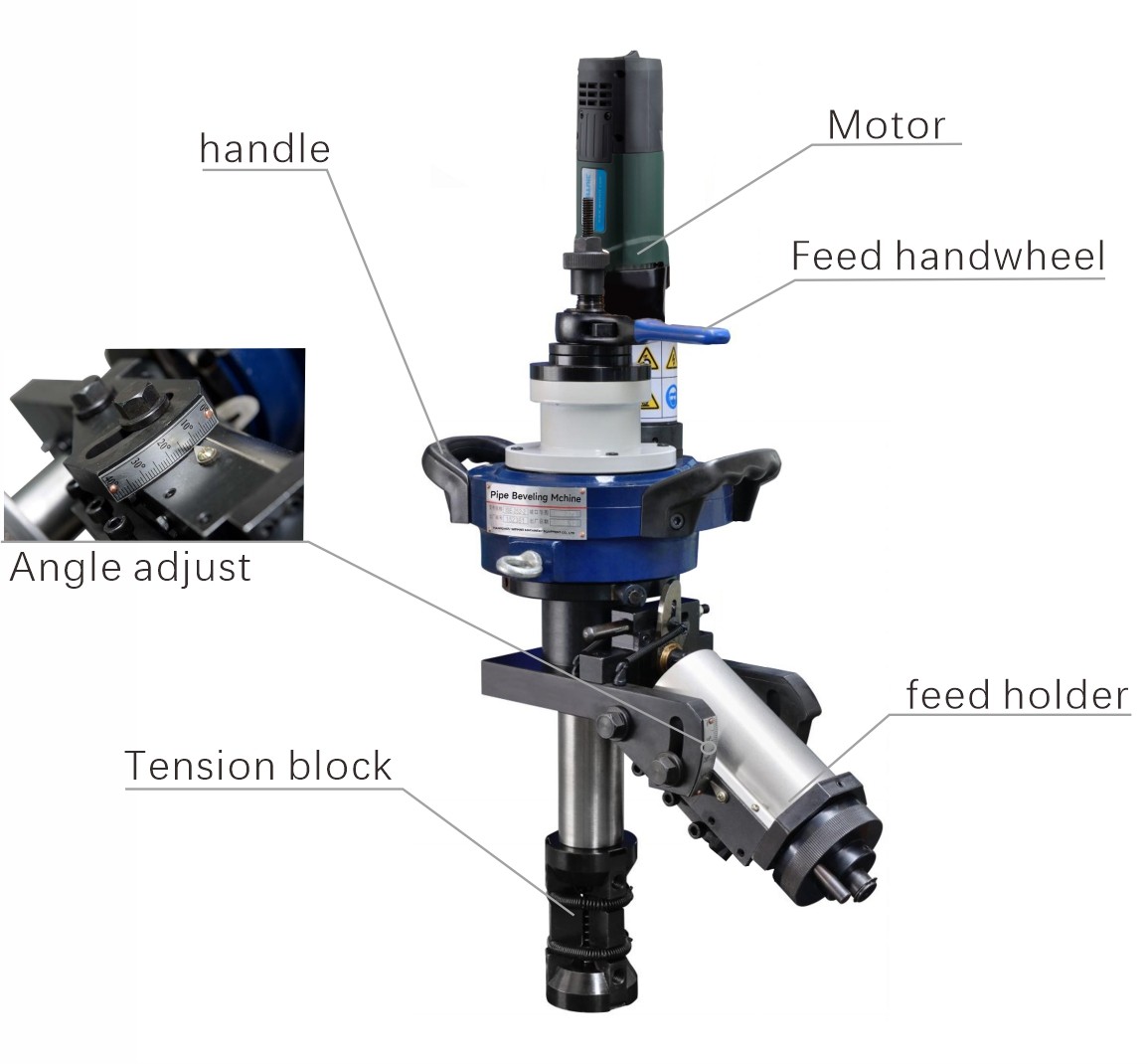 DETAILS
The internal expansion pipe cutting and beveling machine tightens the inner wall of the pipe and drives the cutter head to rotate after multistage deceleration by the planetary reducer to process the port groove of the pipe. For pipes different materials only need to install tools of corresponding materials for safe and rapid processing,you can provide tools from different angles for groove,flat mouth and inner groove. It is the best choice for processing small mouth diameter.It is widely used in pipeline installation engineering and emergency repair in petroleum,chemical industry, natural gas,boiler,pharmaceutical,nuclear ,power,food and other industries.
FEATURES

●Automatic positoning center,fast and convenient installation. ●Application to a wide range of pipe diameters,modumar design,pipe inner wall and deep processing. ●Cold cutting without changing the pipe material. ●Can work on stainless steel,carbon steel,alloy steel and other multi specification materials,u,single V, double V,J-type weld groove,chamfer and flat mouth,and groove processing of convex flange and plane flange afterbutt fusion welding,light weight and easy carry.
1 Set

Cutting blade

0°,30°,37.5°

Expanding Block

1 Set

1 Set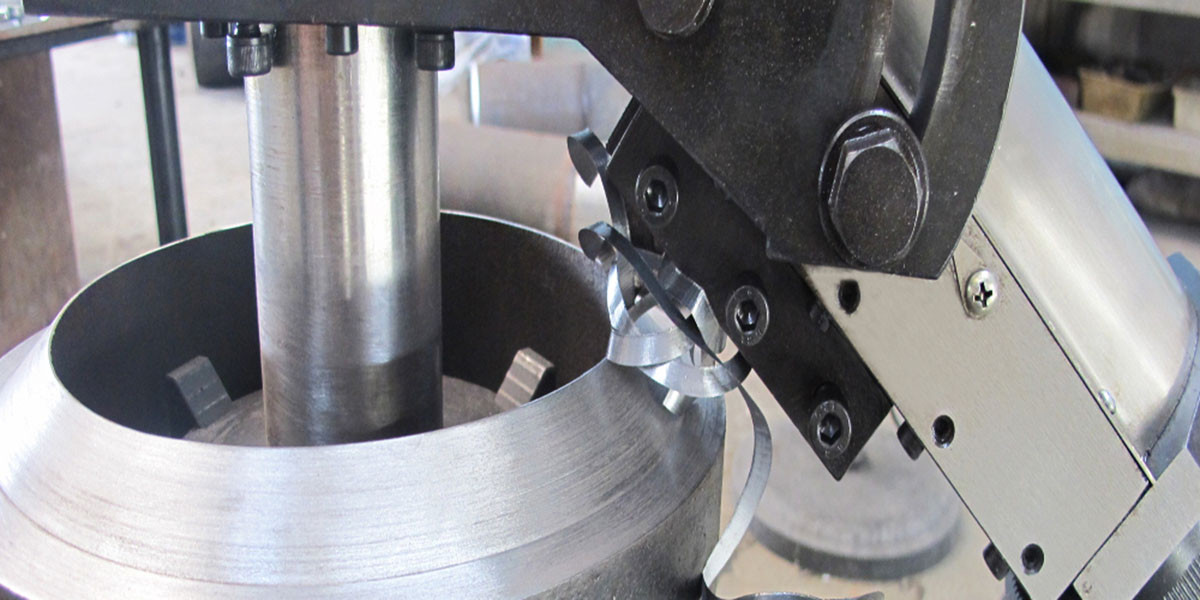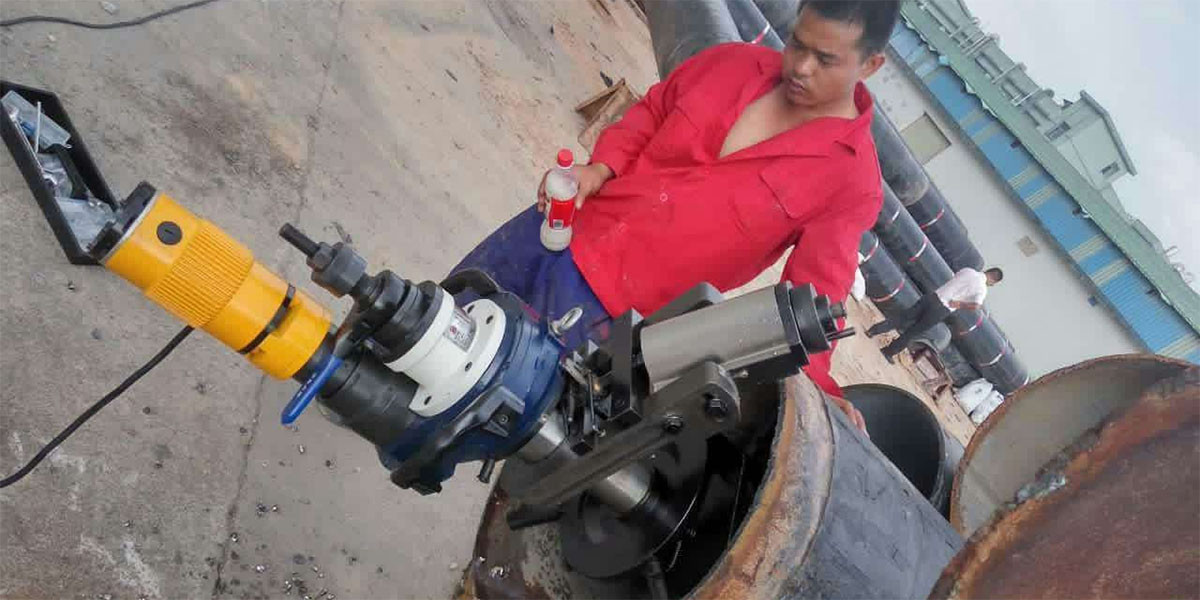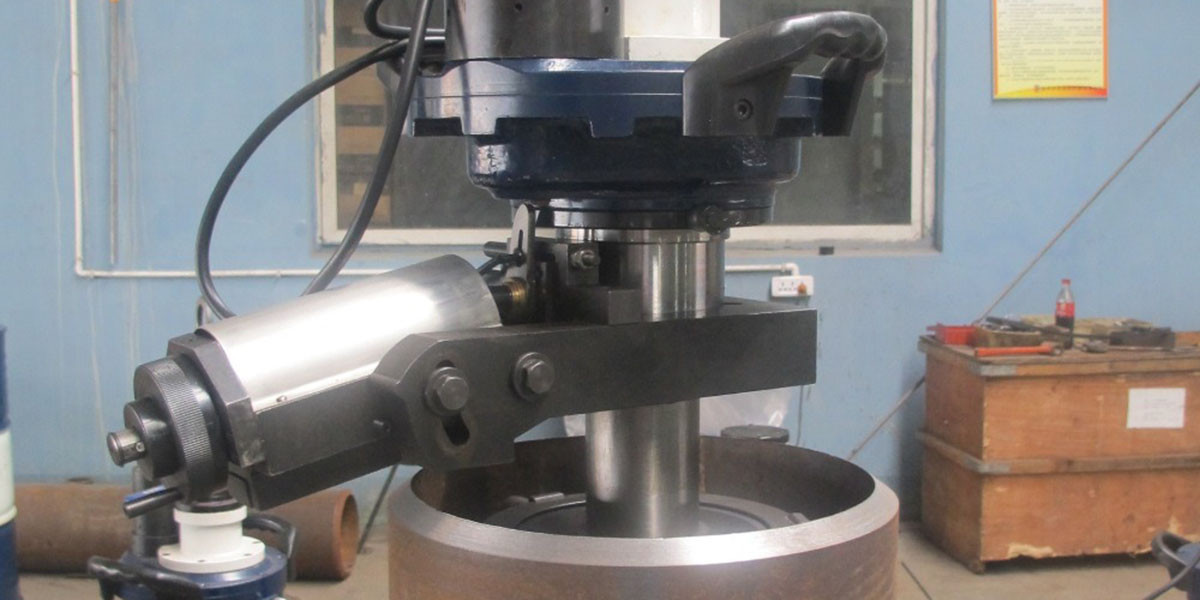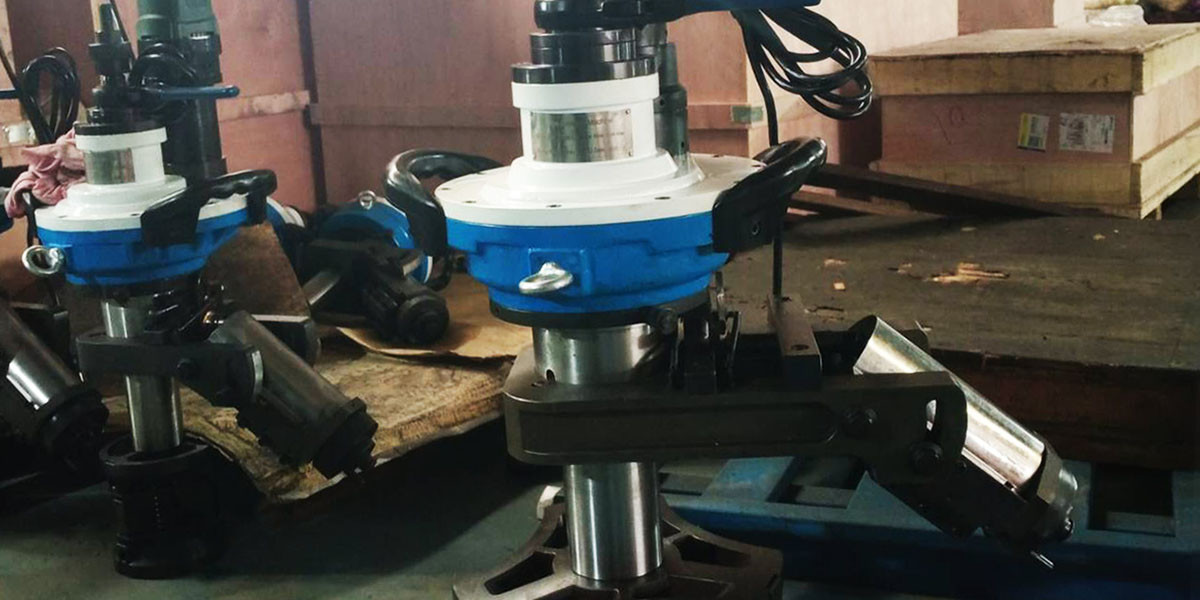 | | | | | |
| --- | --- | --- | --- | --- |
| | | Power (KW) | Wall thickness (mm) | Roating speed (RPM) |
| WPE252-2 | 80-240 | 1.6 | ≤75 | 16 |
| WPE352-2 | 150-300 | 1.6 | ≤75 | 14 |
| WPE426-2 | 250-426 | 1.8 | ≤75 | 12 |
| WPE630-2 | 300-600 | 1.8 | ≤75 | 10 |
| WPE850-2 | 600-820 | 2.0 | ≤75 | 9 |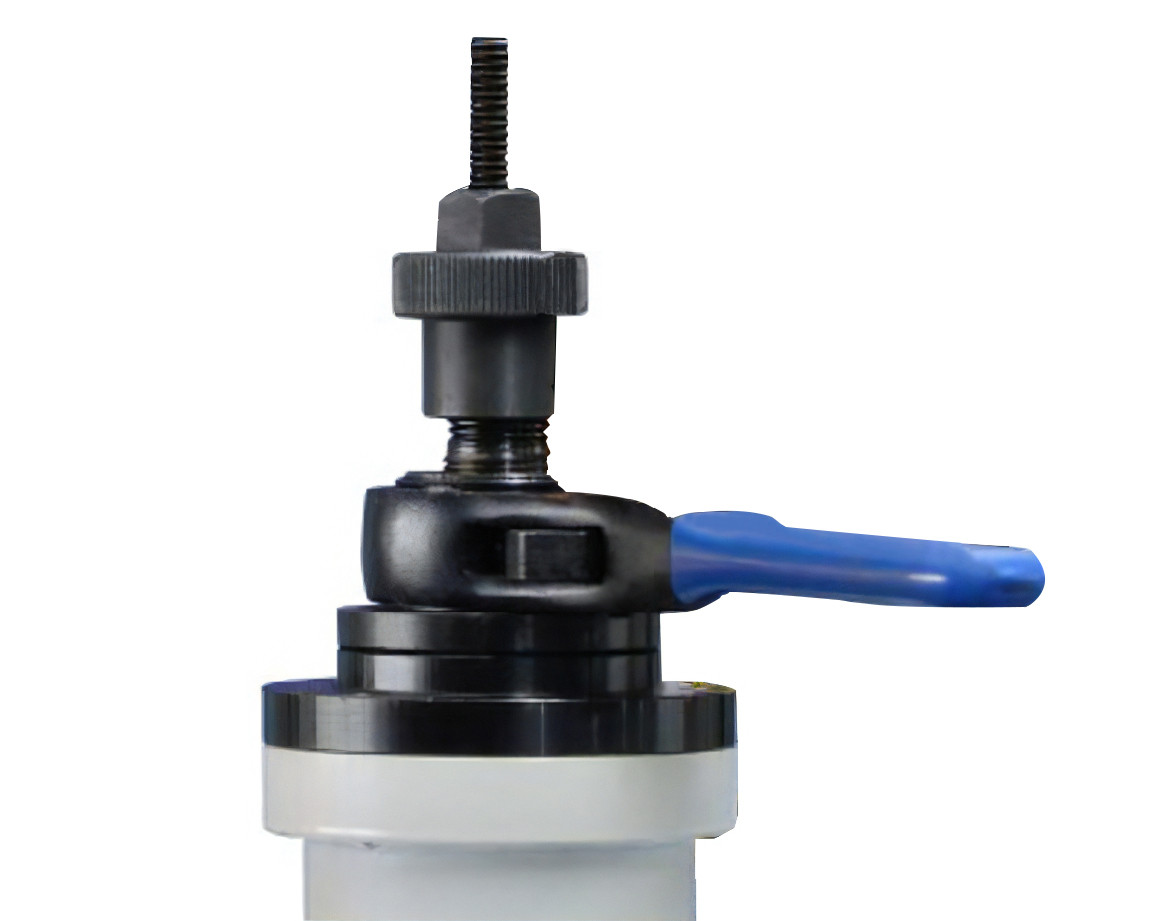 Inward expansion type

Complete cooling process without changing the material of tube.
Feed holder

0-37 degree tool to beveling the pipe fast speed and high efficiency.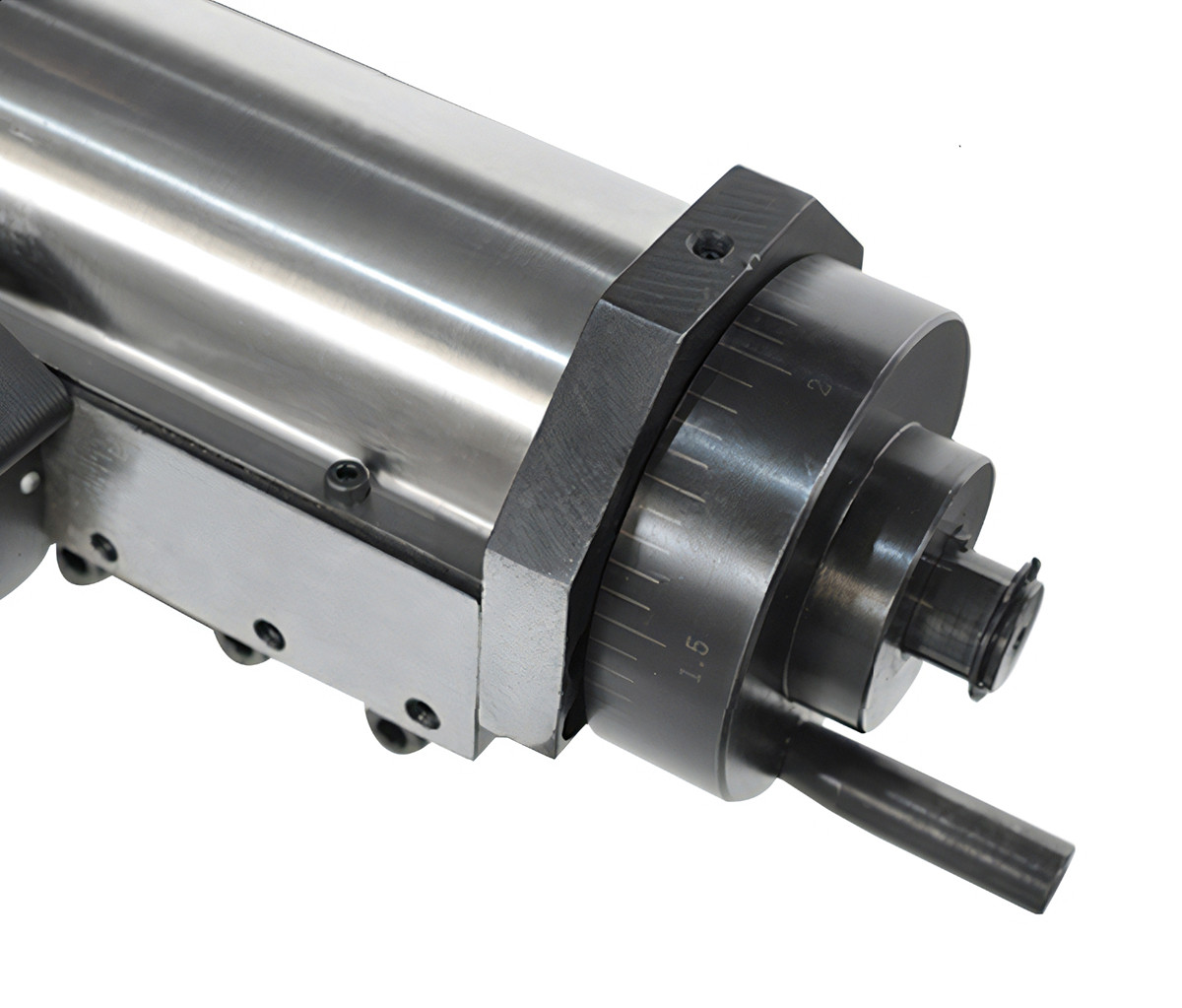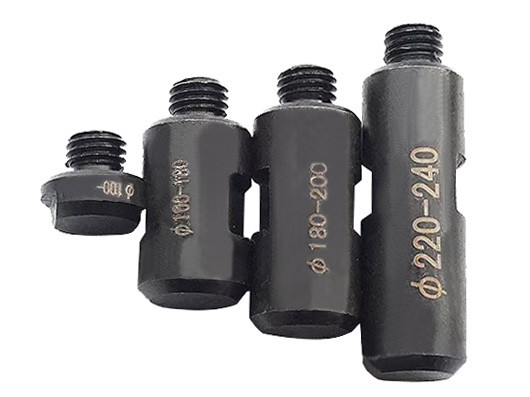 Tensioner

Can adjust the working capacity through tensioner.
0°,30°,37.5° is standard tools ,other size optional.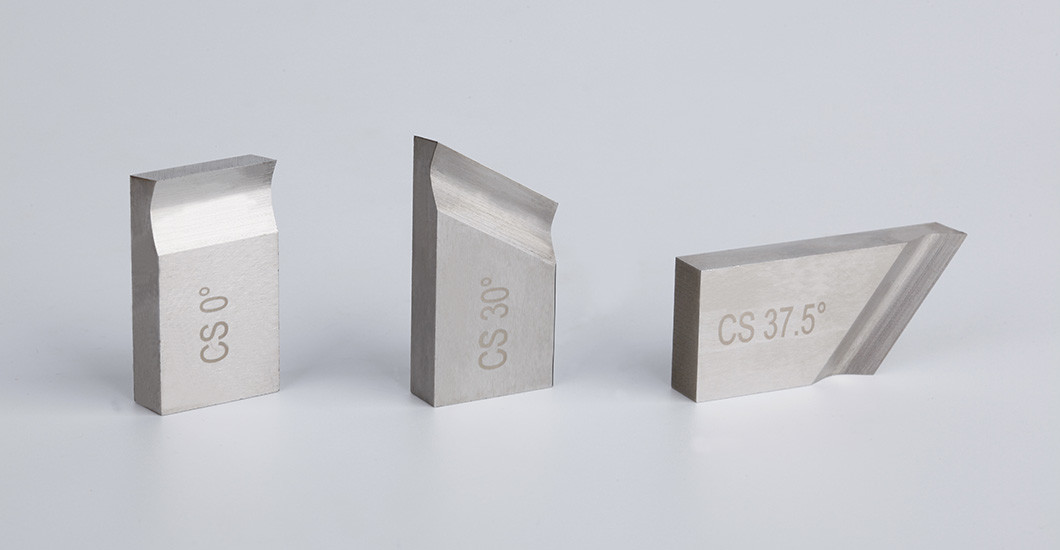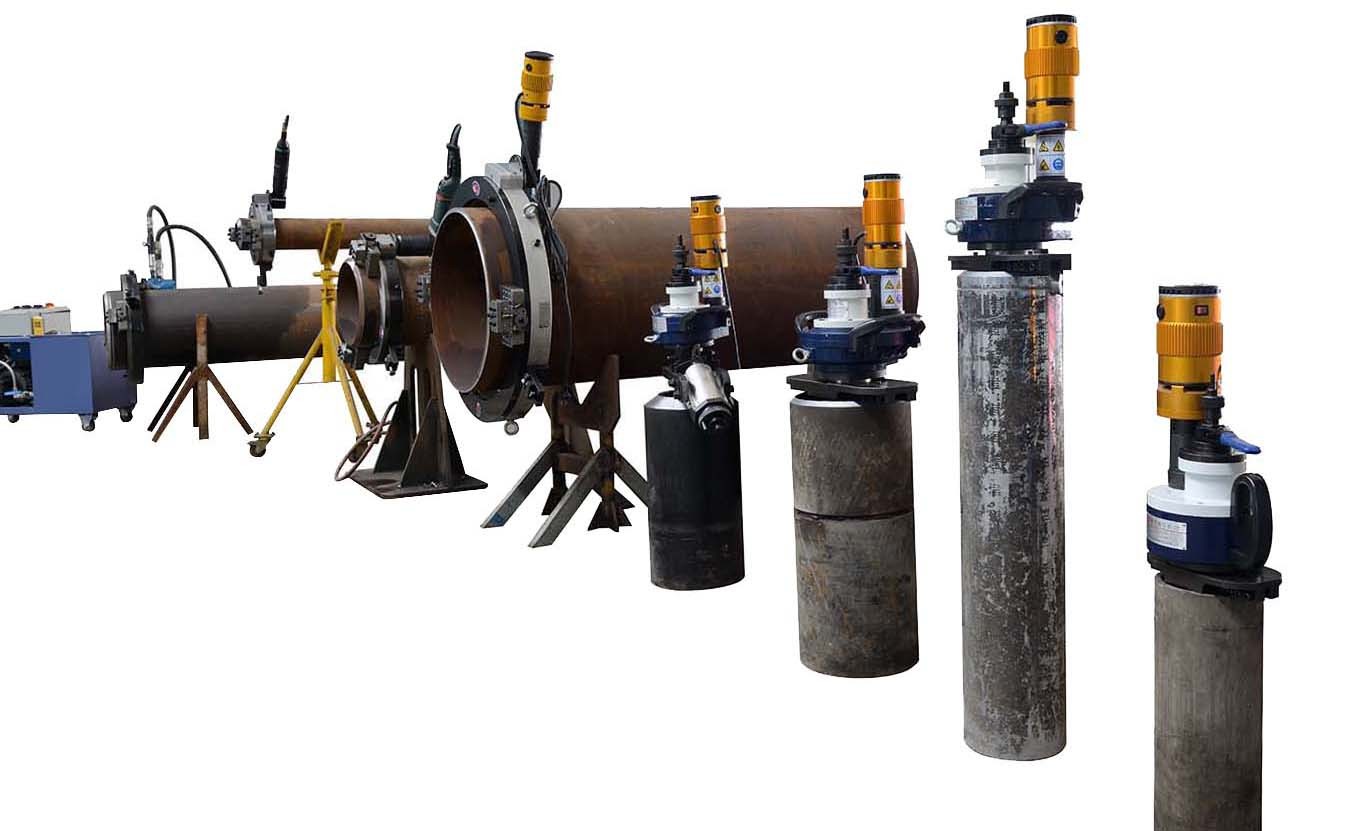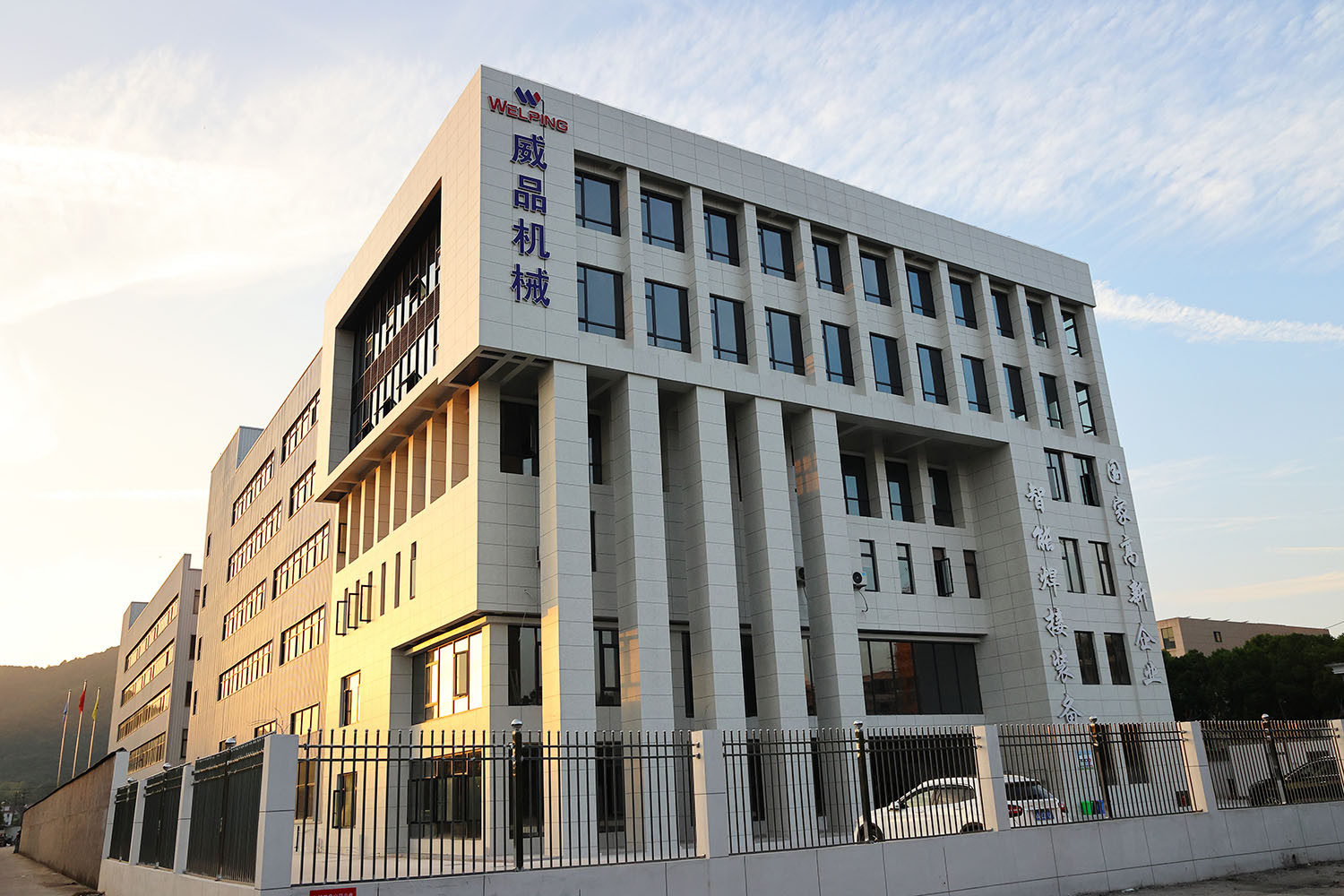 WELPING develops, manufactures, and sells devices and systems for welding thermoplastics and, in this area, focuses consciously on pipeline systems as the main field of application. And We have been in this field for more than 17 years since 2005.
We aim to bring industrial level design, performance and quality together, to provide professional solutions for a variety of mining & industrial, marine, municipal, irrigation, energy and landfill to help you build reputation.
WELPING is committed to becoming a business for all thermoplastic pipe, which includes the fusion equipment and certified technical training to assist with the installation and fabrication of any plastic pipes related project. WELPING has continually broadened the scope of supply and usage for polyethylene pipe, valve, and fitting system design into new market segments. Also, We help our customers source pipe tools to support their projects. Our success is in the quality of our products and the knowledge and service of our people.
Please send your message to us
Welping is dedicated to the manufacture ,sale and repair of machinery for welding and piping equipment.Plastic Welding and Piping Solutions, all solutions for your needs in a single supplier.Let us know how we can help