China Homelife Dubai Show for Polythylene Pipe Welding Machine on June.13th to June.15th.2023
Welping Team to Showcase Butt Fusion Machine,Electrofusion Welder, Plastic Extrusion Tool at China Homelife Dubai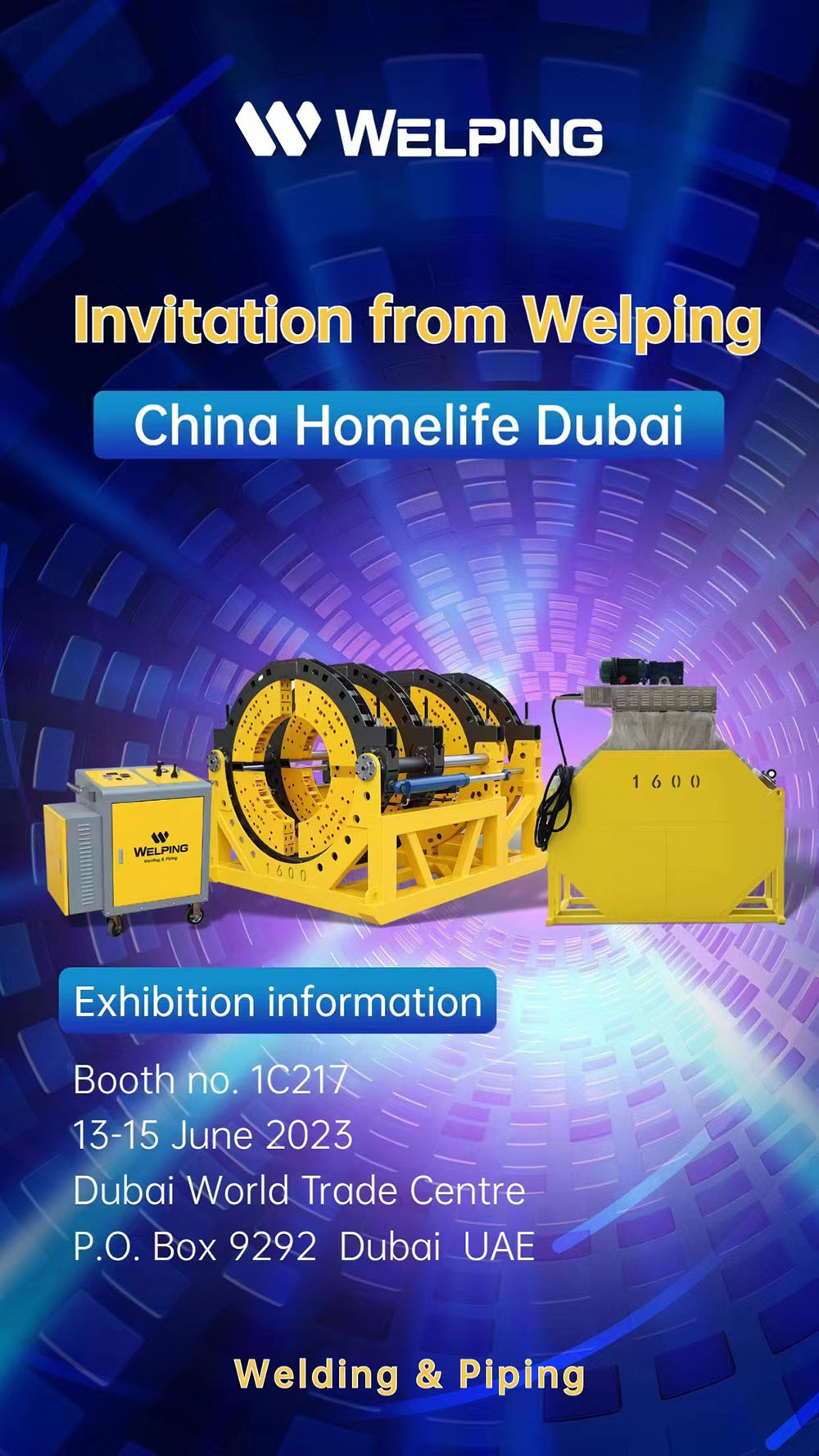 Welping Team is excited to announce that we will be showcasing our range of welding machines at the upcoming China Homelife Dubai event from June 13th to June 15th. Our products on display will include butt fusion welding machine,electrofusion machine,plastic extrusion machine,etc..
China Homelife Dubai is a premier trade fair for Chinese products, held at the Dubai World Trade Centre. Our booth number is 1C217, and we look forward to meeting with friends from the Middle East and exploring more opportunities for cooperation in the field of plastic welding machines.
"We are thrilled to participate in China Homelife Dubai and showcase our latest butt welding machines," said a spokesperson for Welping Team. "Our machines are designed for efficiency and reliability, and we believe they will be a valuable addition to any welding project. We look forward to meeting with attendees and discussing how our machines can help them achieve their welding goals."
Welping Team is a leading manufacturer of polythylene pipe welding machines, with a focus on hydraulic butt fusion machine, electric fusion welding, and extrusion welding. Our machines are designed to meet the needs of a wide range of welding projects, from small-scale repairs to large-scale industrial applications.
For more information about Welping Team and our range of welding machines, please visit our booth at China Homelife Dubai or contact us directly. We look forward to seeing you there!