36inch Heavy Duty Pipe Jack Stand for Weight loading tested to 2,265kg / 5,000lbs Per Stand
36inch Heavy Duty Pipe Jack Stand for Weight loading tested to 2,265kg / 5,000lbs Per Stand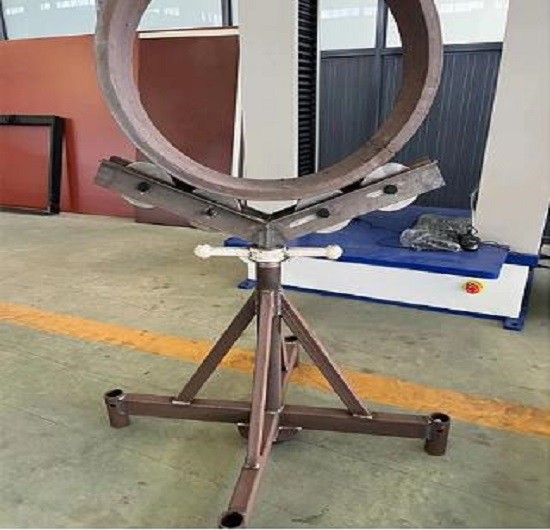 Loading Pipe Capacity: 4 inch to 36 inch
Firstly we get the sample to take the ranges .use the unpainted one,put the 36 inch pipes on the stand ,there still have more place can put bigger pipes like 4 inch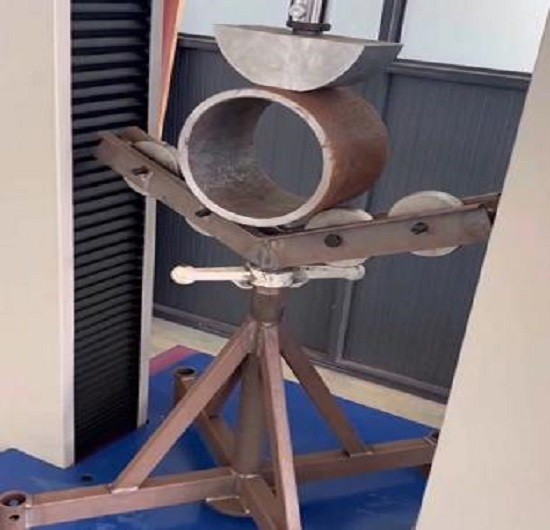 Weight Loading Capacity
Secondly we need test the load capacity without wheels and casters, but we forget to remove the wheels,that
'
s ok ,let
'
s move on. Use the testing machine adjust pressure on 5000lbs ,achieve it .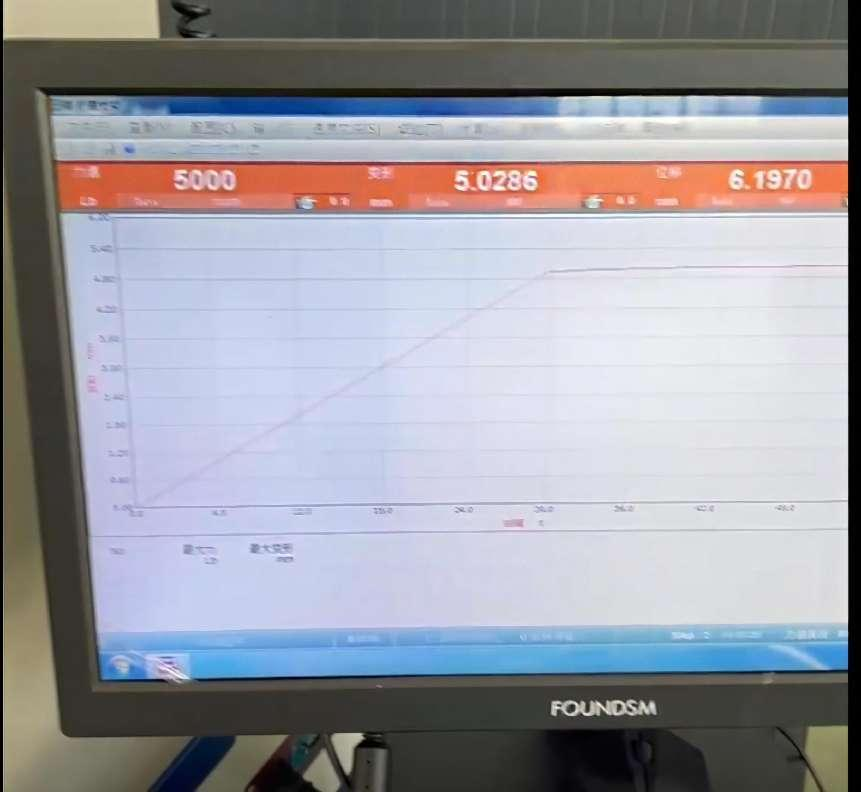 Weight Loading Test for Pipe Jack Stand
Max Loading Weight Capacity with Rollers and Casters: 2500lbs/1134kg

Max Loading Weight Capacity without Rollers and Casters: 5000lbs/2268kg

After testing we had painted the machine .much more better .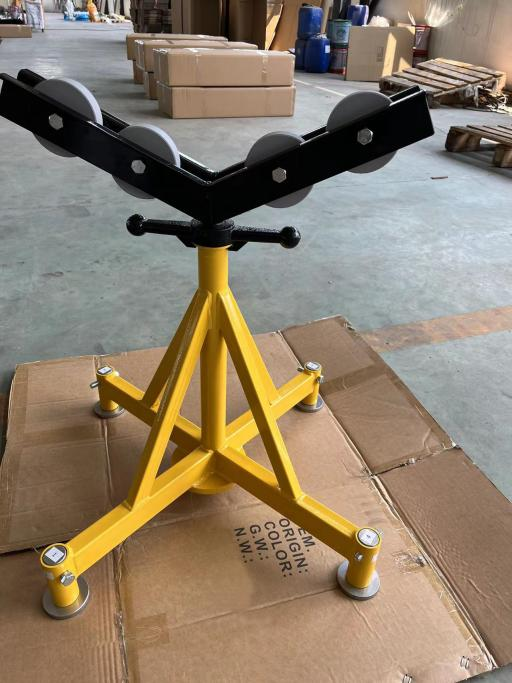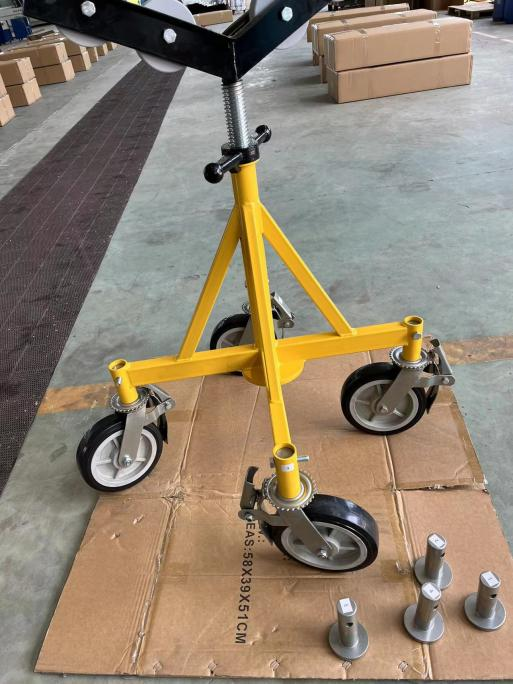 ● Pipe Jack Stand with roller bracket are available in varying configurations with capacity up to 36″.
● H405 Pipe Jack Stand with outward roller is easy to move.
● H405 Pipe Jack Stand height is adjustable.
● The material of support frame is solid and durable, impact resistant.
● Double Handle is adjustable. 4 wheels is lockable. for easy carrying and setup.
● Suitable for use with threading machine, roll grooving machine, etc.
Maximum load Bearing with Wheels


Height adjustable with casters

Maximum load Bearing

without Wheel

and caters

Height adjustable without casters

33