WPS square drive hydraulic torque wrench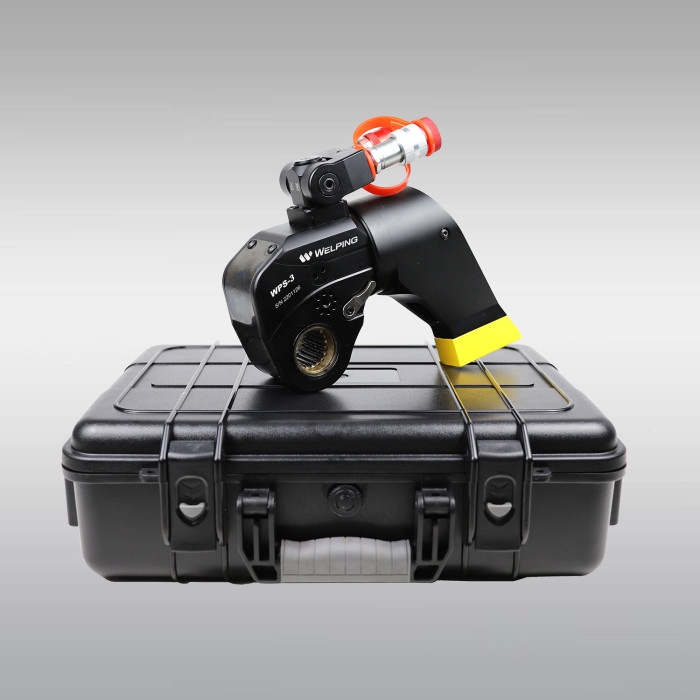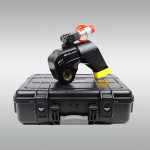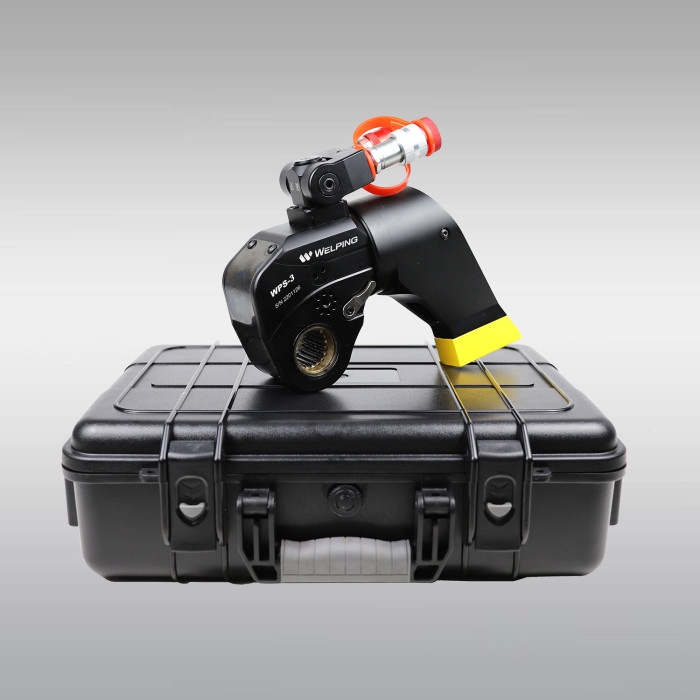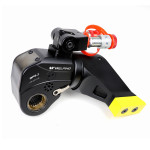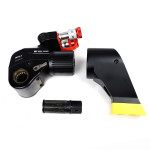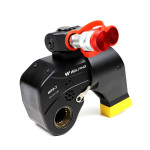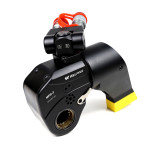 It's raw material is Aluminum-Titanium Alloy which makes thewrench light and high intense.
Color

black
Max working pressure

700bar
Accuracy

±3%
Working torque range

81~52300 ft-ibs
Working Nut size

14~125mm
Optional parts

reaction pad and extending reaction arm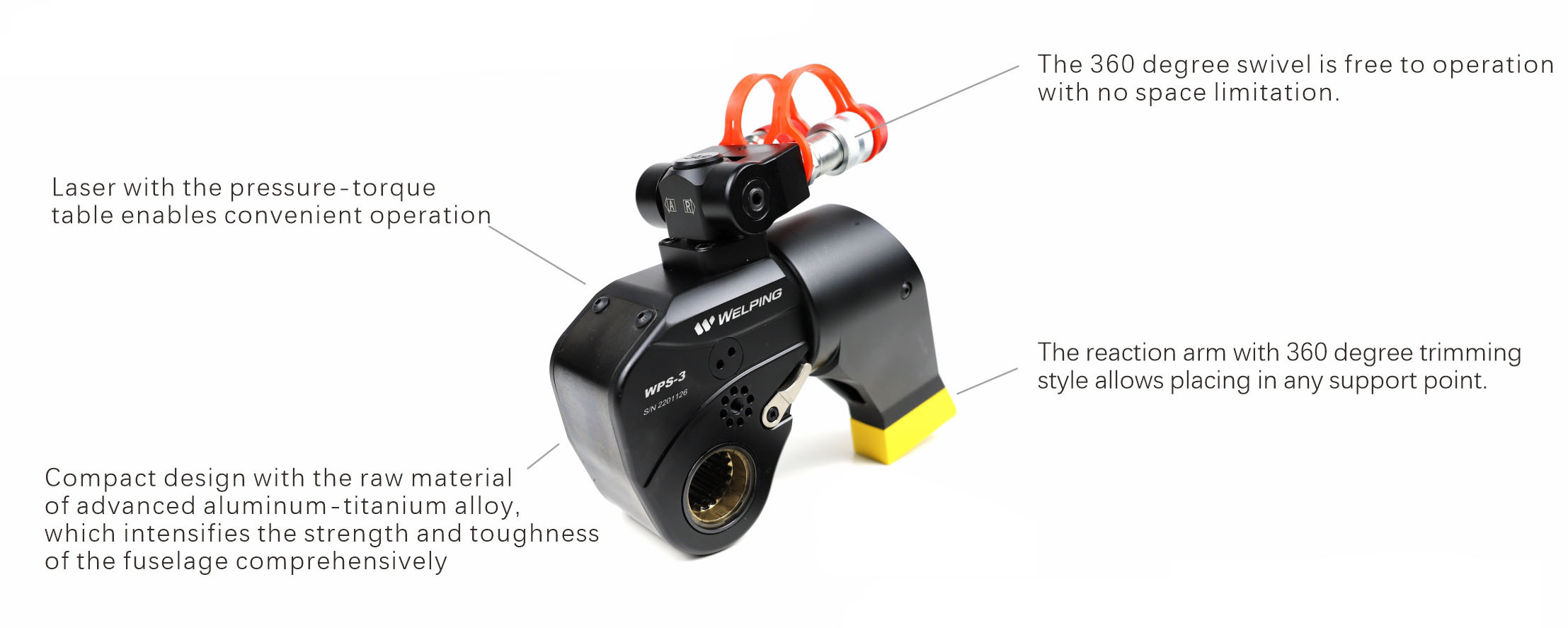 DETAILS
WPS hydraulic torque wrench is compact, optimized design to have maximum strength-to-weight ratio. Consistent torque value output with accuracy up-to ±3%. Oxidation treatment provide excellent corrosion protection and durability in harsh environment. Accurate anti-reverse pawl improves the preload accuracy, and easy to be released.
FEATURES

●Working pressure 10000 psi max. repeatability ±3% ●Designed to tighten and loosen nuts requiring high torque ●Sort of models from 81 ft-lbs up to 52,300 ft-lbs torque power ●Constantly repeated accuracy ±3% across the full stroke ●360° multi-positional swivel quick release couplings ●Easy replaceable square and hexagon drive adapters ●Body shroud engraved with torque pressure chart ●Suitable for continuous operation at maximum pressure ●High resistance with aluminum-titanium and light body ●360° adjustable reaction arm with safety lock feature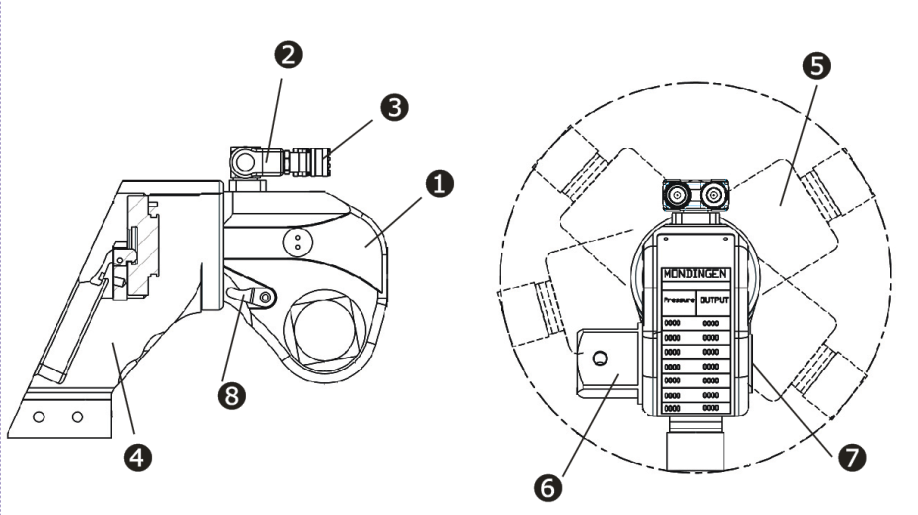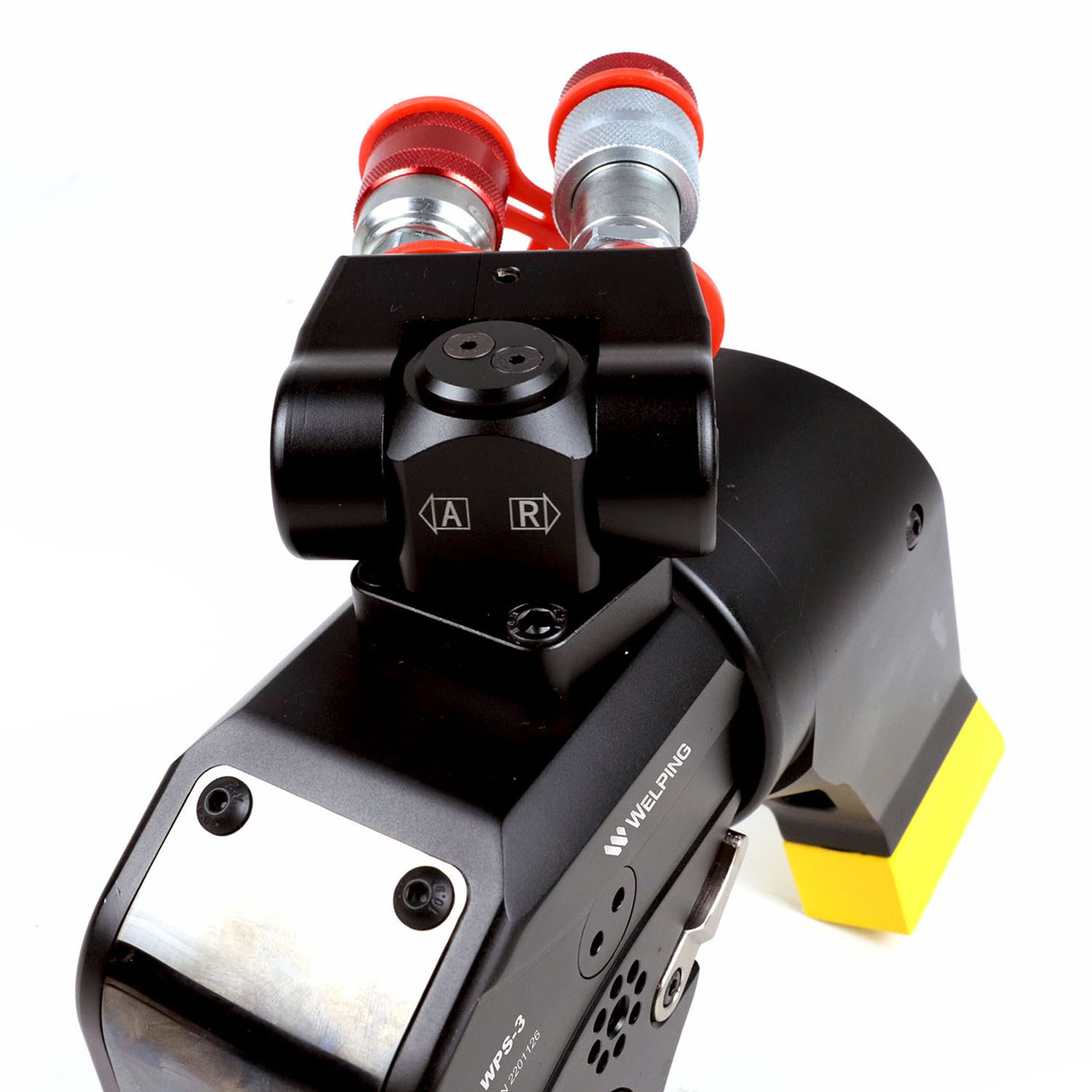 360° free operation
360*360 degree swivel allow the wrench free to operation with no space limitation
Reaction arm
Compact design with longer arm fully advances the reliability.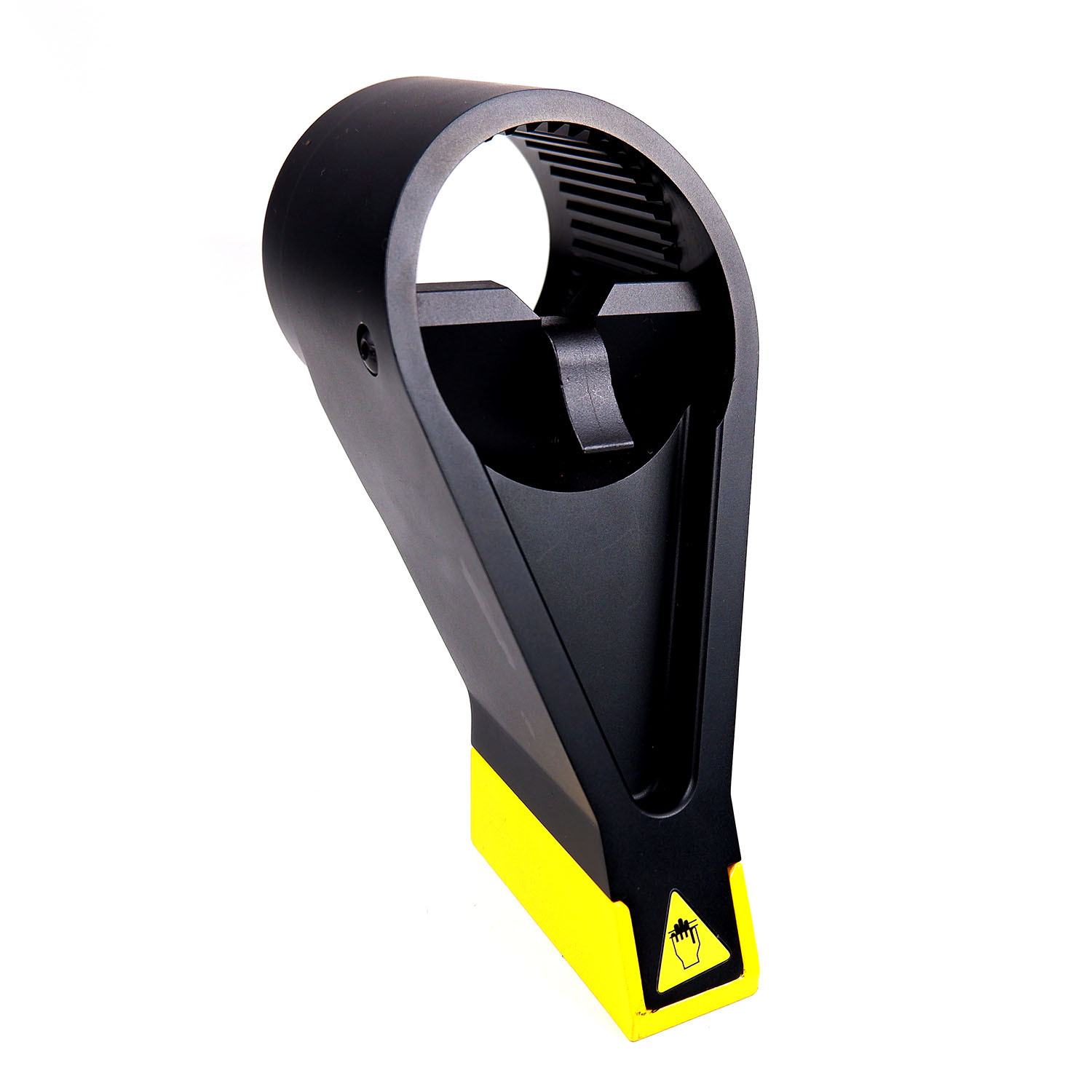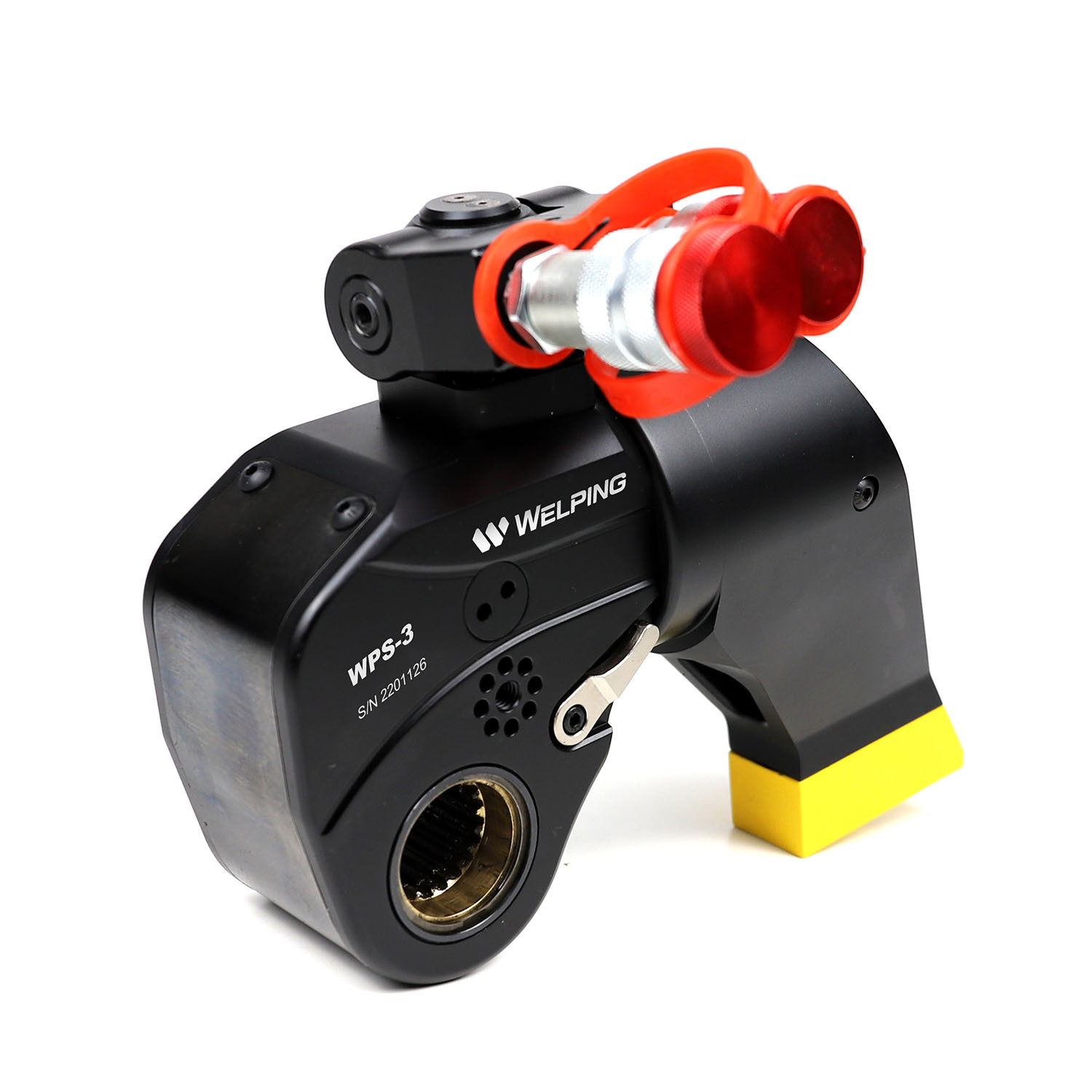 Quick coupler

Easy operate ,the oil can go through smoothly.
Put into the plastic box,Protect the wrenchs from hitting.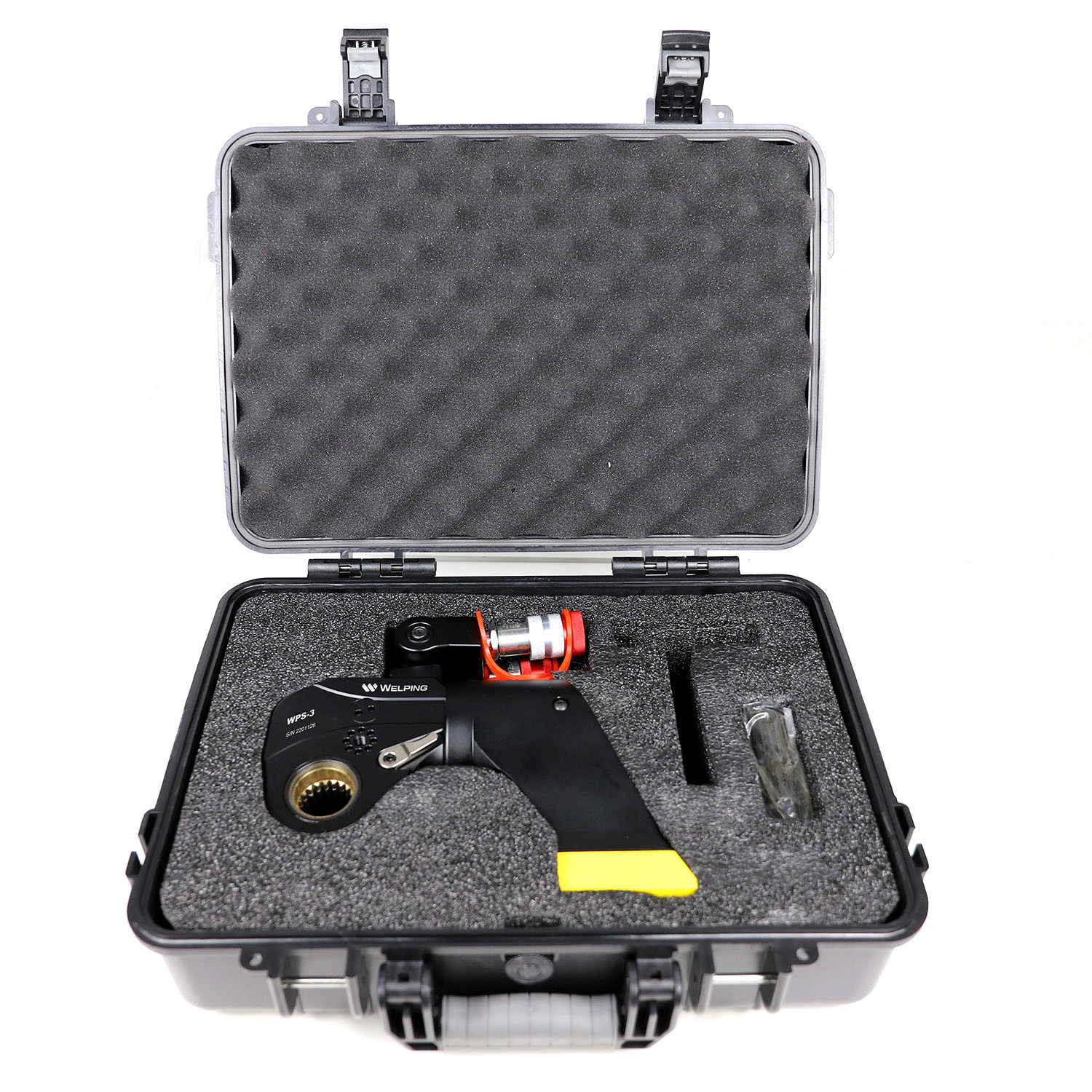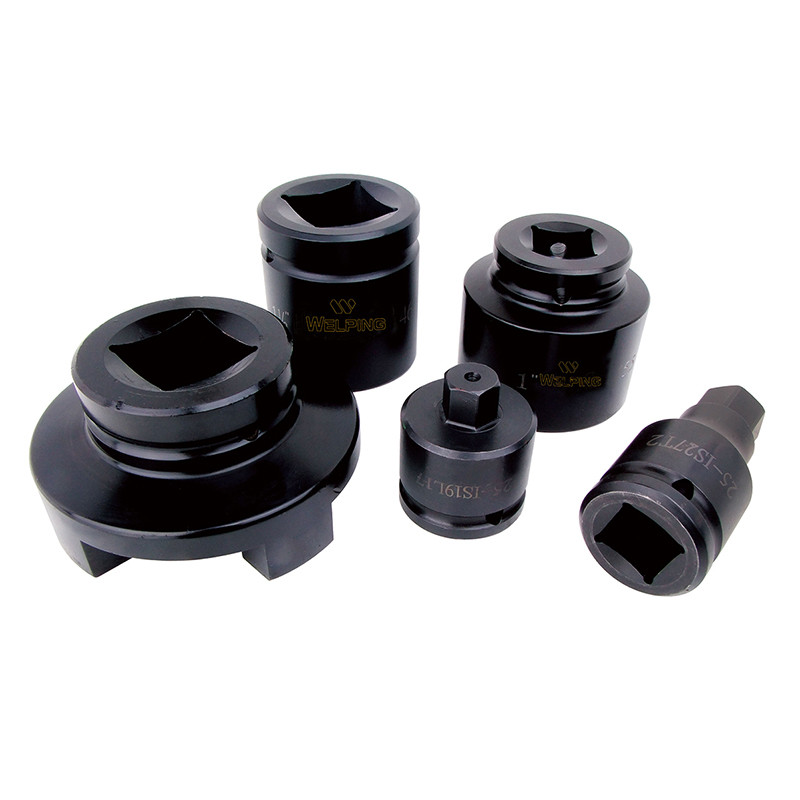 Sockets
Chrome molybdenum steel high intensity.
Can order imerial and non standard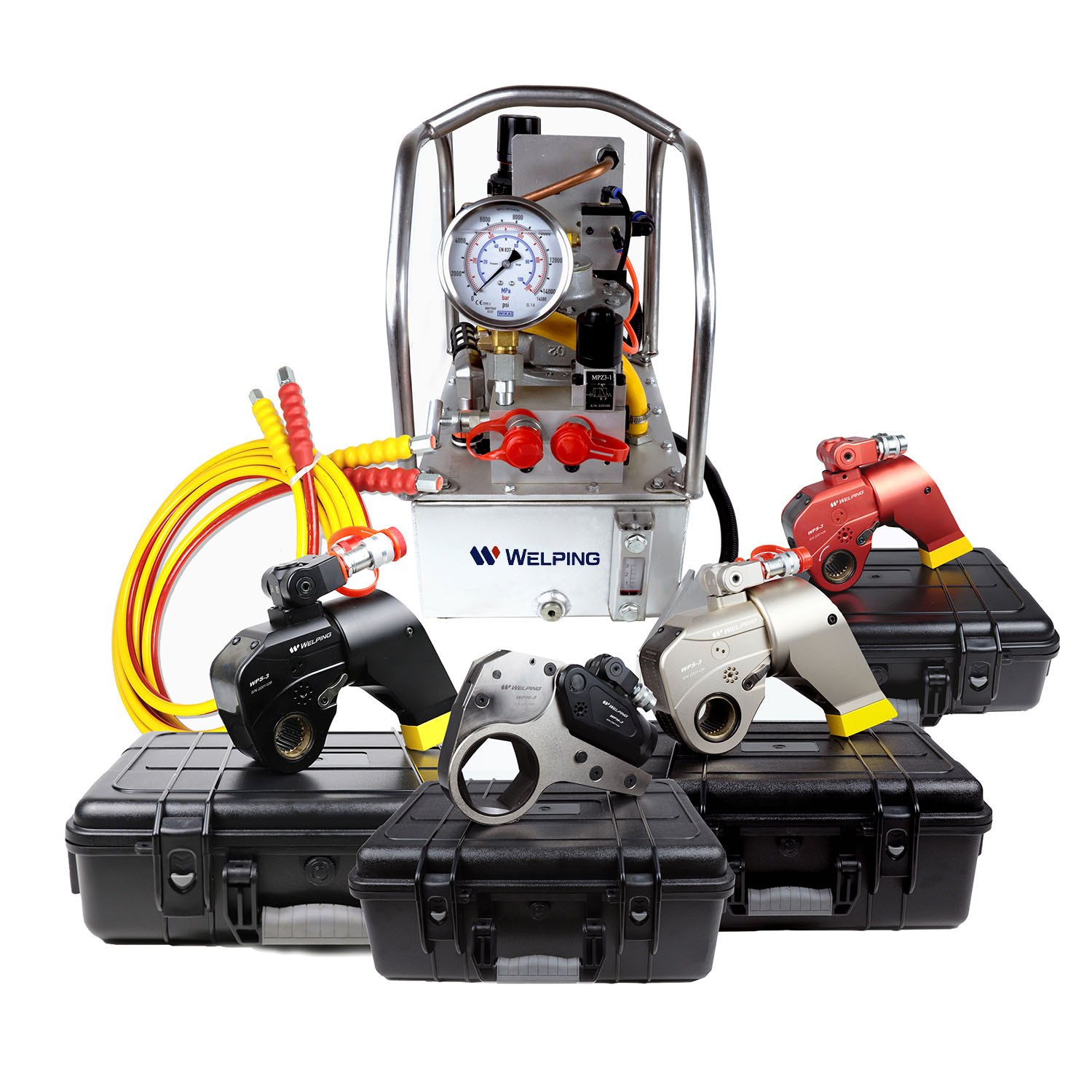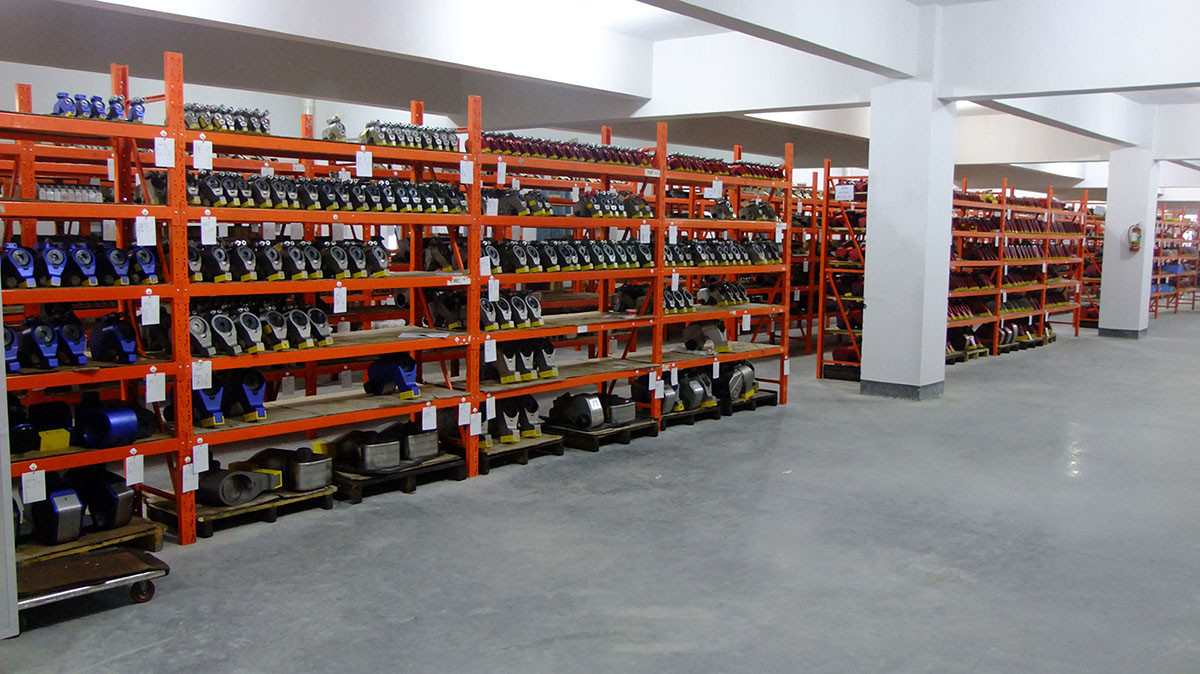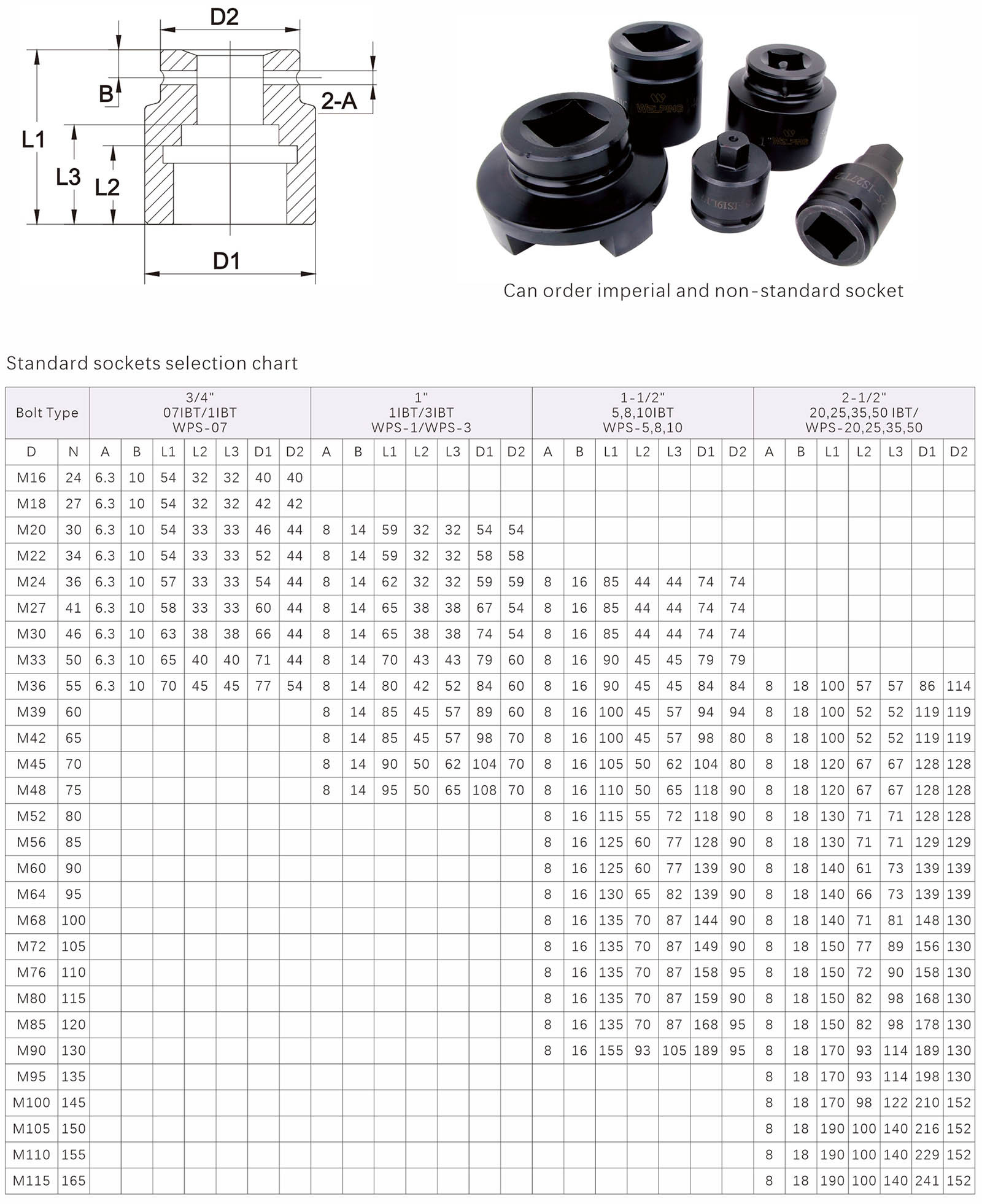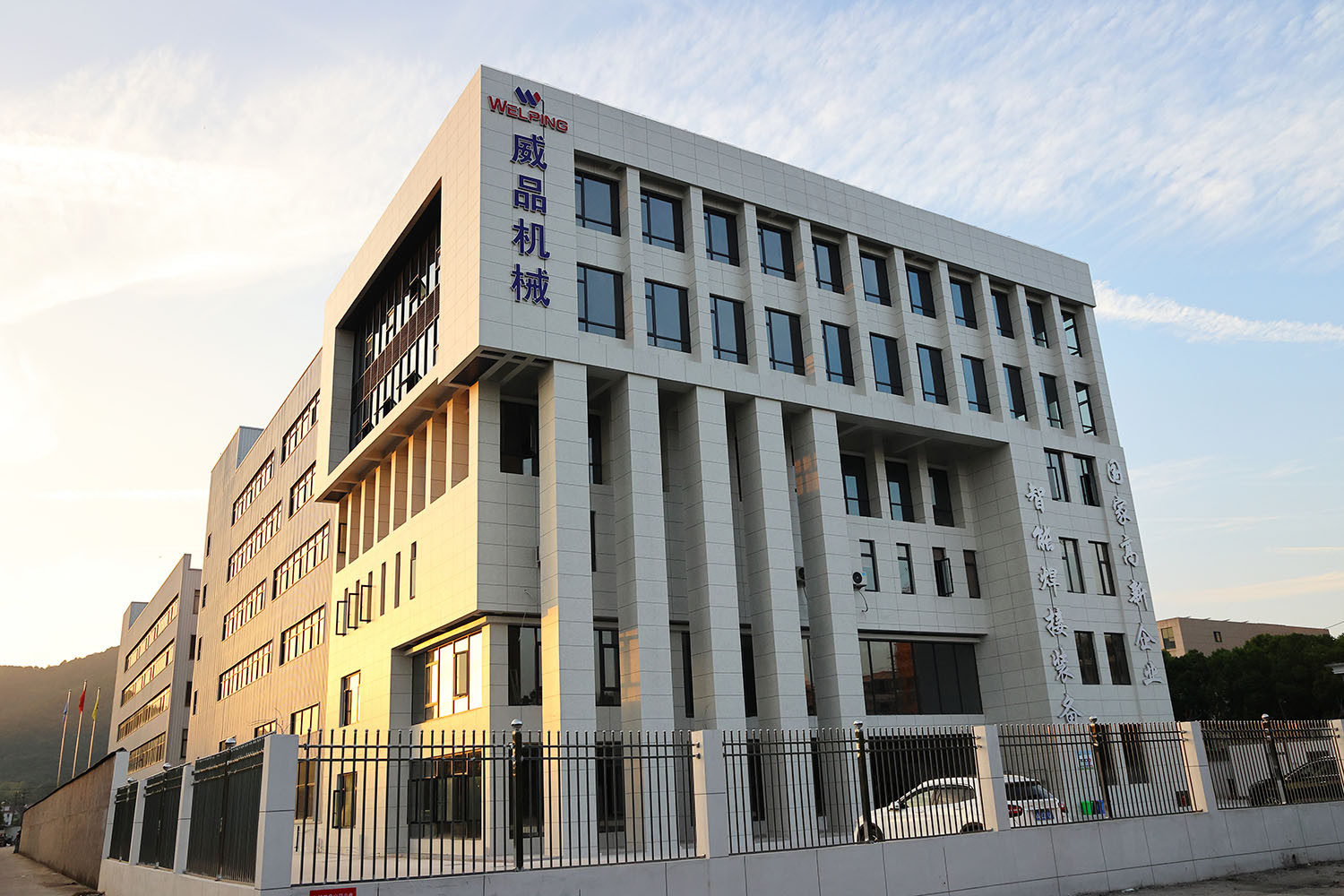 WELPING develops, manufactures, and sells devices and systems for welding thermoplastics and, in this area, focuses consciously on pipeline systems as the main field of application. And We have been in this field for more than 17 years since 2005.
We aim to bring industrial level design, performance and quality together, to provide professional solutions for a variety of mining & industrial, marine, municipal, irrigation, energy and landfill to help you build reputation.
WELPING is committed to becoming a business for all thermoplastic pipe, which includes the fusion equipment and certified technical training to assist with the installation and fabrication of any plastic pipes related project. WELPING has continually broadened the scope of supply and usage for polyethylene pipe, valve, and fitting system design into new market segments. Also, We help our customers source pipe tools to support their projects. Our success is in the quality of our products and the knowledge and service of our people.
Please send your message to us
Welping is dedicated to the manufacture ,sale and repair of machinery for welding and piping equipment.Plastic Welding and Piping Solutions, all solutions for your needs in a single supplier.Let us know how we can help