Manual Hydraulic Pipe Bending Machine for 1/2inch to 2inch/3inch/4inch Steel Pipes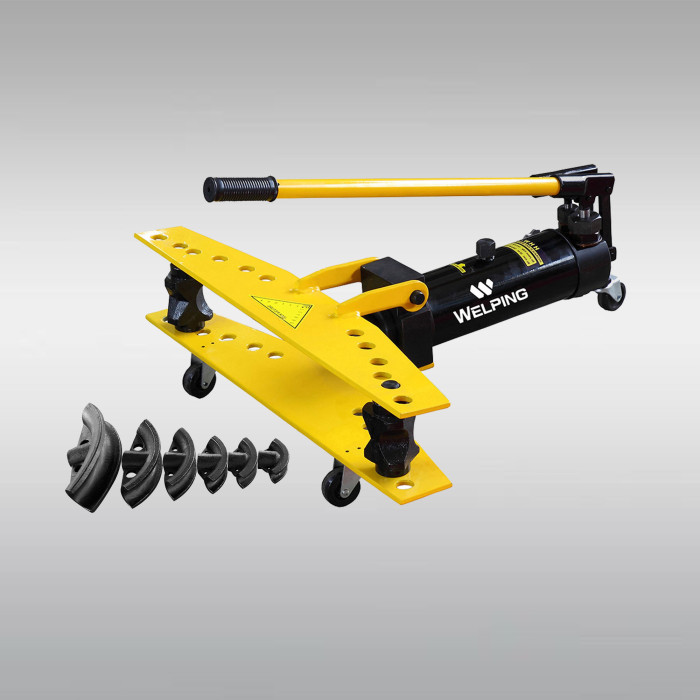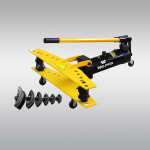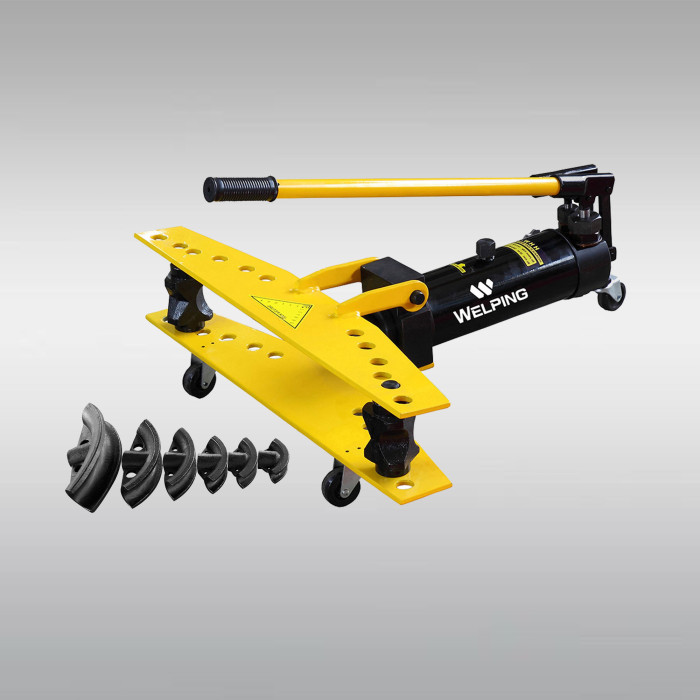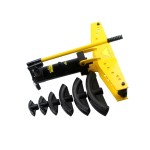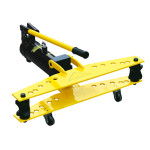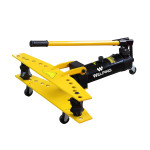 The manual hydraulic pipe benders are designed for precision cold bending of thick-wall pipes for gas, water and steam pipes
Color

Yellow
Bending Capacity

1/2"-2"; 1/2"-3"; 1/2"-4"
Bending Material

Steel Pipe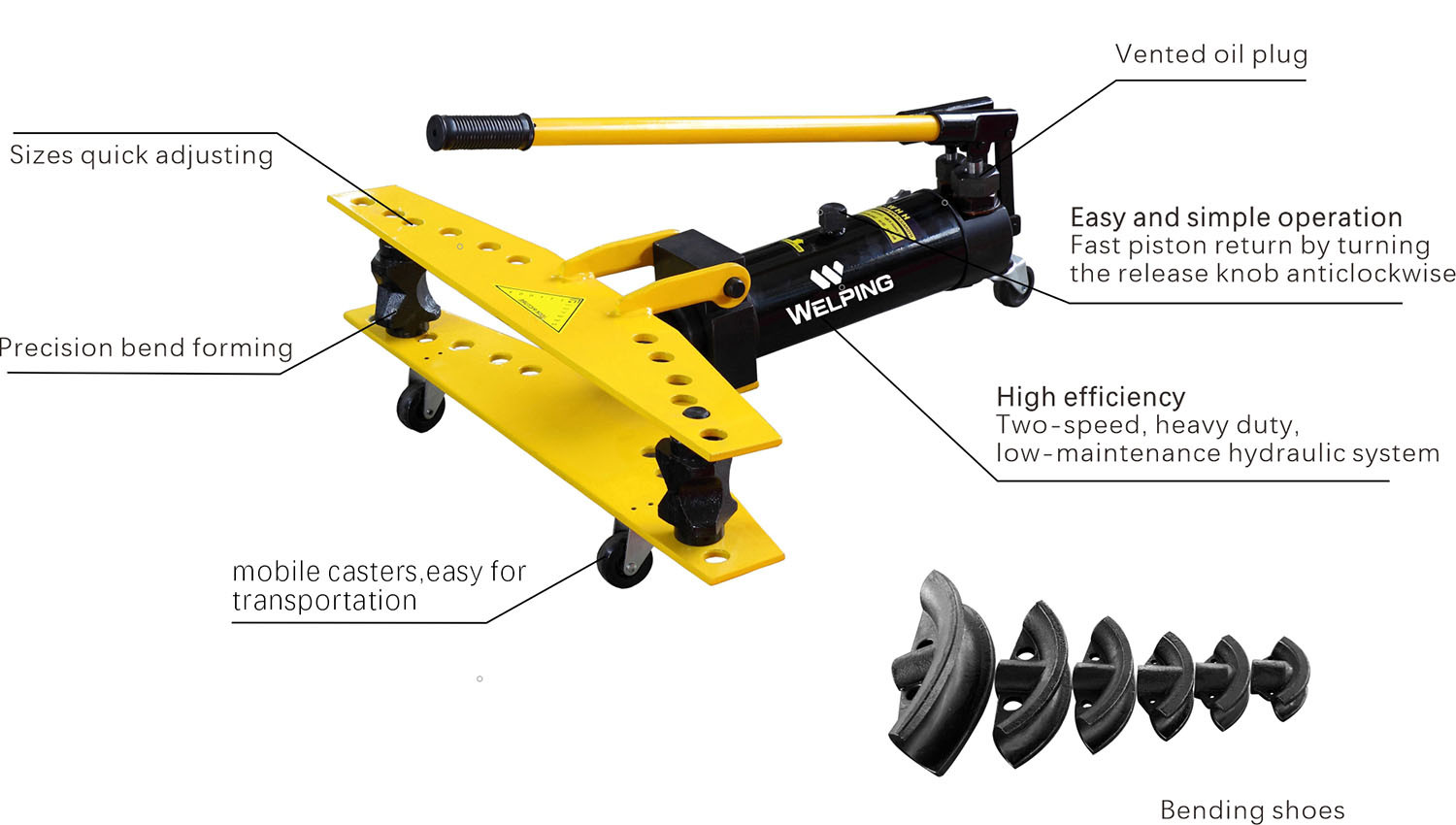 1/2"-2"/3"/4" Manual Hydraulic Pipe Bender
*The manual pipe bender is a cold-formed pipe bender. It is an instrument that uses human power as a driving source and mechanical lever as a principle to perform pipe bending operations. In order to save more effort, the hydraulic element was added, and a manual hydraulic pipe bender was produced.
*Manual pipe bender mainly has two support points and a hydraulic ejector point, the two pivot points have slotted rollers (in order to make the pipe is not easy to slip out). The apex is located in the middle of the 2 pivot points, and the apex can be changed with different dies according to the different pipe diameters, but the degree of bending must be controlled by yourself,and it is generally set by experience.
* Simple structure, small size, lightweight, easy to move and carry
* Low cost, suitable for small-scale production
*
The manual hydraulic pipe benders are designed for precision
cold bending of thick-wall pipes (gas, water and steam pipes,
non-heated black iron pipes, galvanized pipes, schedule 40 &
80) up to 90°.
*
Following GB/T 3091,DIN 2440,EN 10255,BS1387 standards.
*
These benders are ideal for plumbing, sanitary and heating
installation at construction sites, for apparatus and boiler
making and for industrial applications.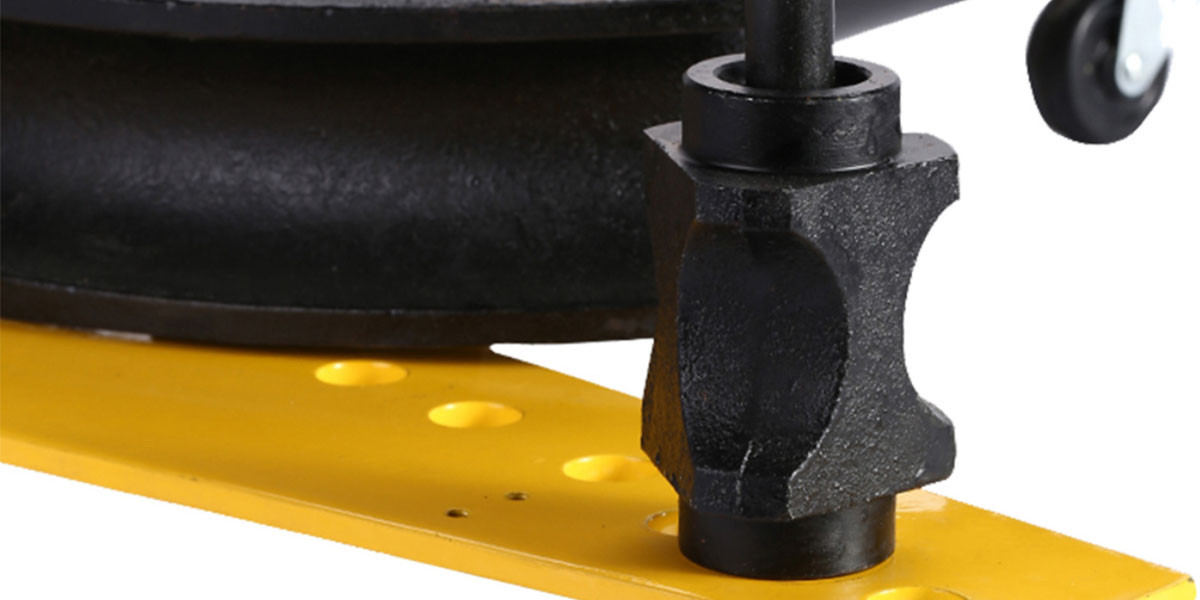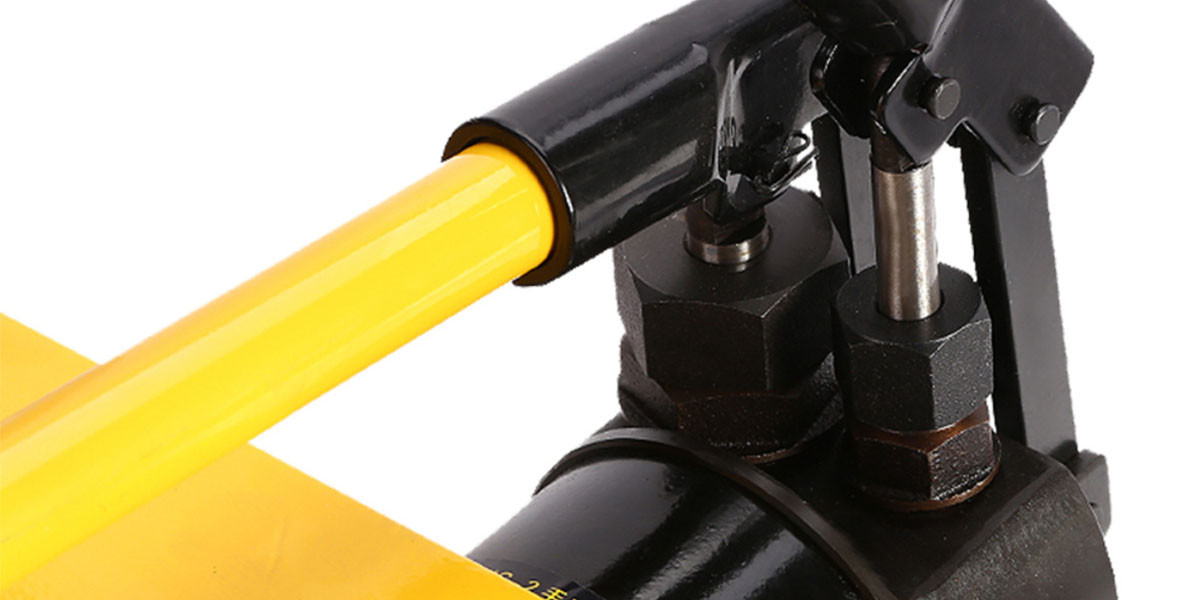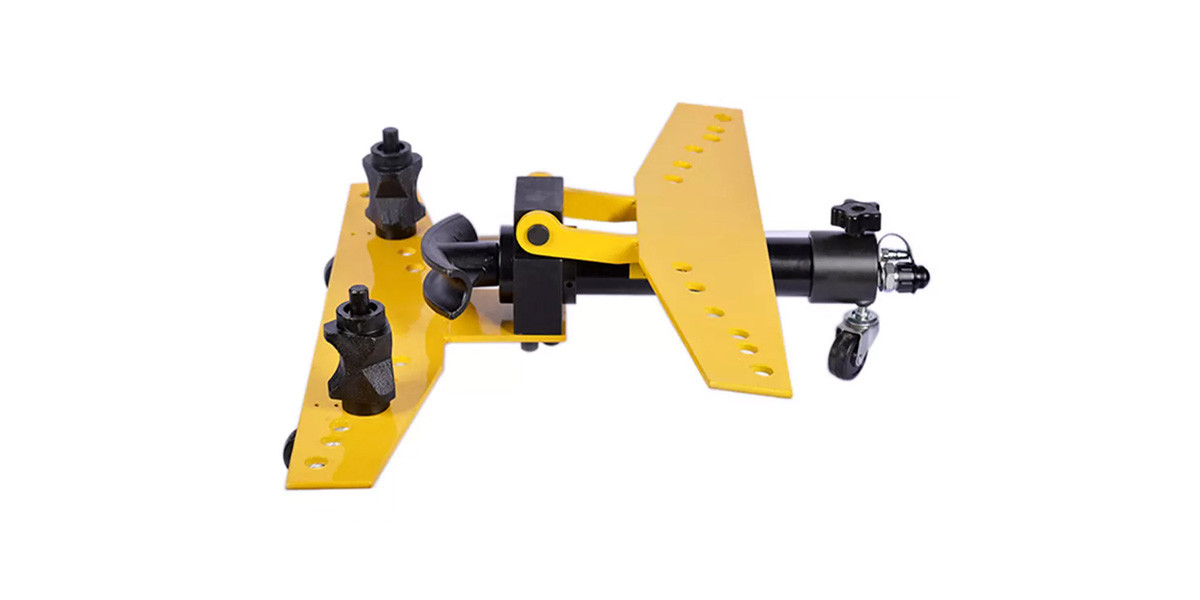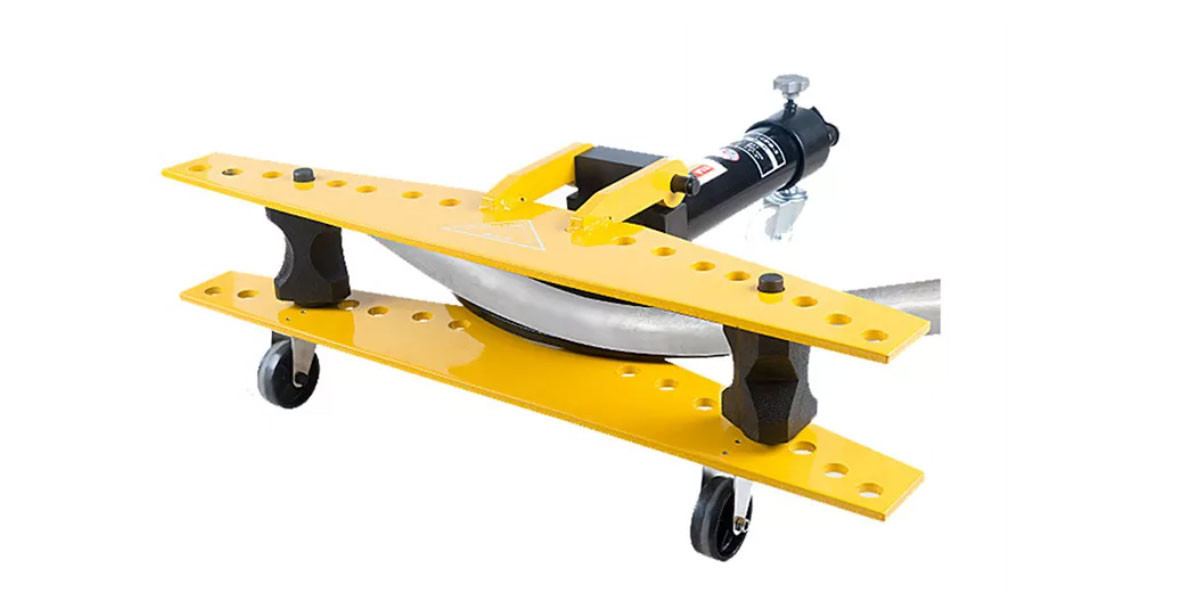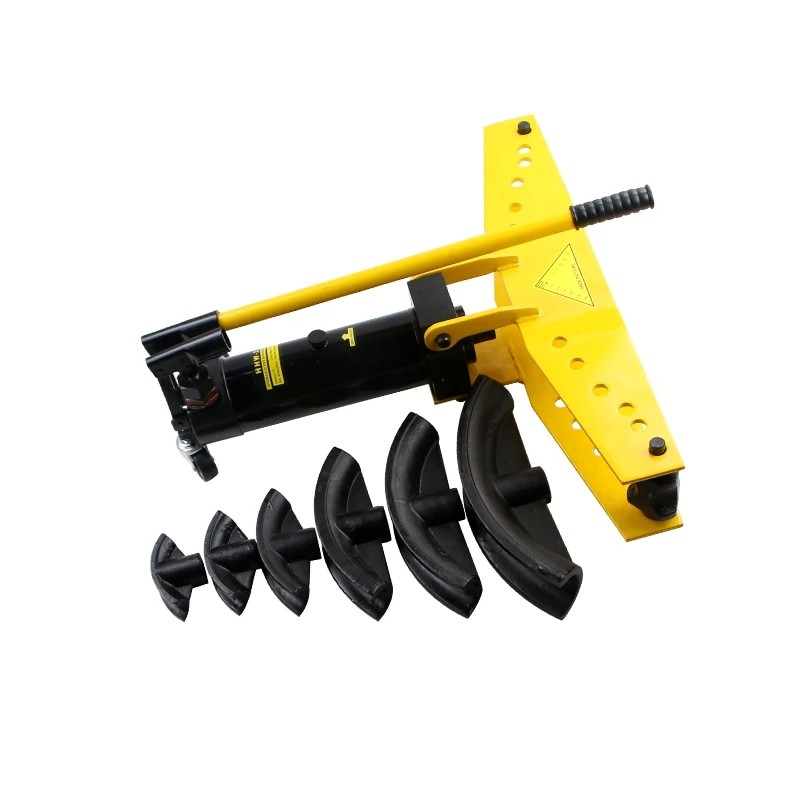 Mode

WP-2

WP-3

WP-4

Power Supply

Manual hydraulic

Working Capacity

1/2"-2"

1/2"-3"

1/2"-4"

Hydraulic Ram Output (Ton)

13T

13T

20T

Ram Stroke(mm)

250mm

290mm

370mm

Bending Range (O.D)

∅21.3-60mm

∅21.3-88.5mm

∅21.3-108mm

Bending Shoes (Inch)

1/2",3/4",1", 1 1/4",1 1/2",2"

1/2",3/4",1", 1 1/4",1 1/2",2",2 1/2",3"

1/2",3/4",1",1 1/4",1 1/2",2", 2 1/2",3",4"

Gross Weight

49kg

98kg

155kg

Net Weight

46kg

92kg

140kg

Packing Size

73*32*20cm

93*40*21cm

118*46*23cm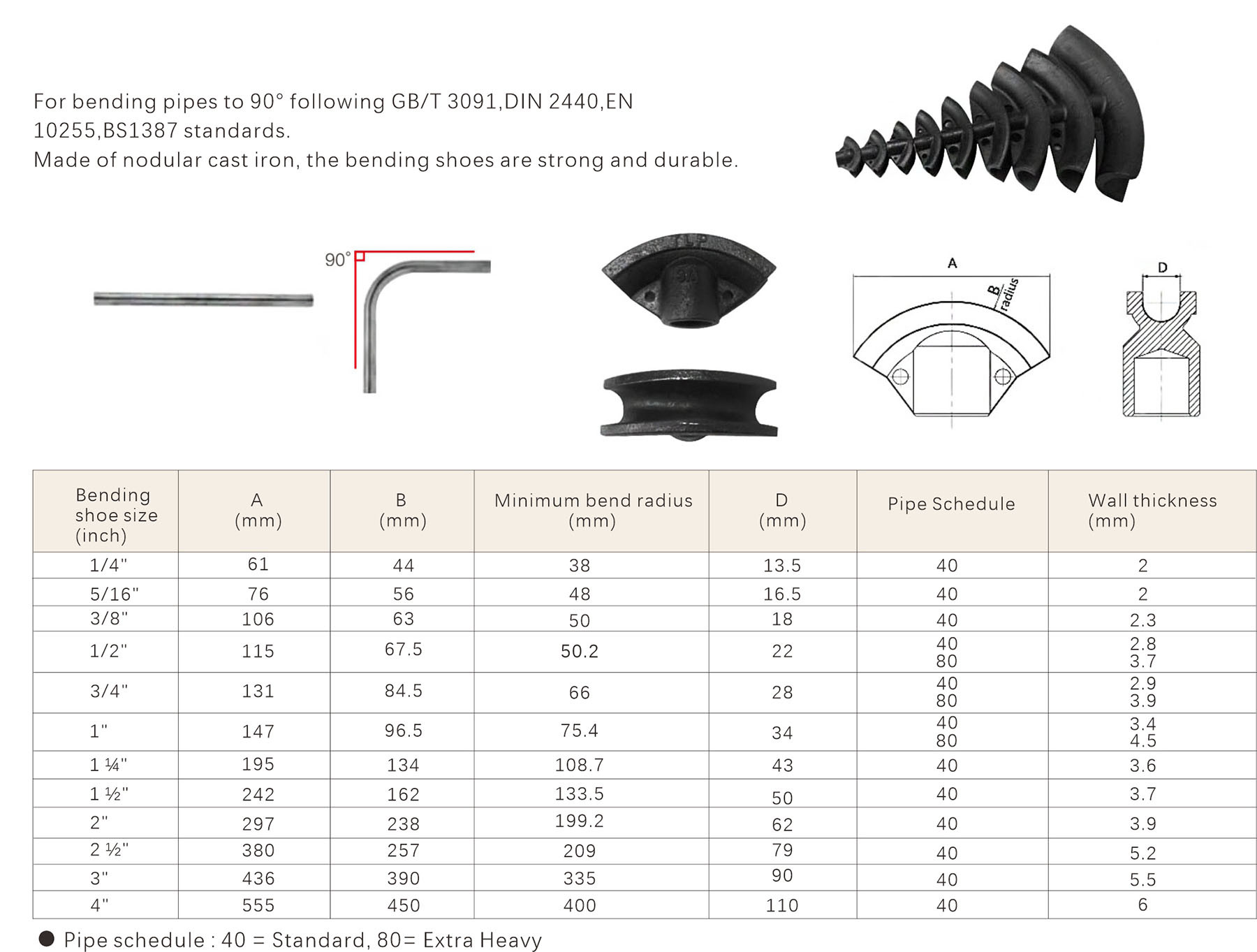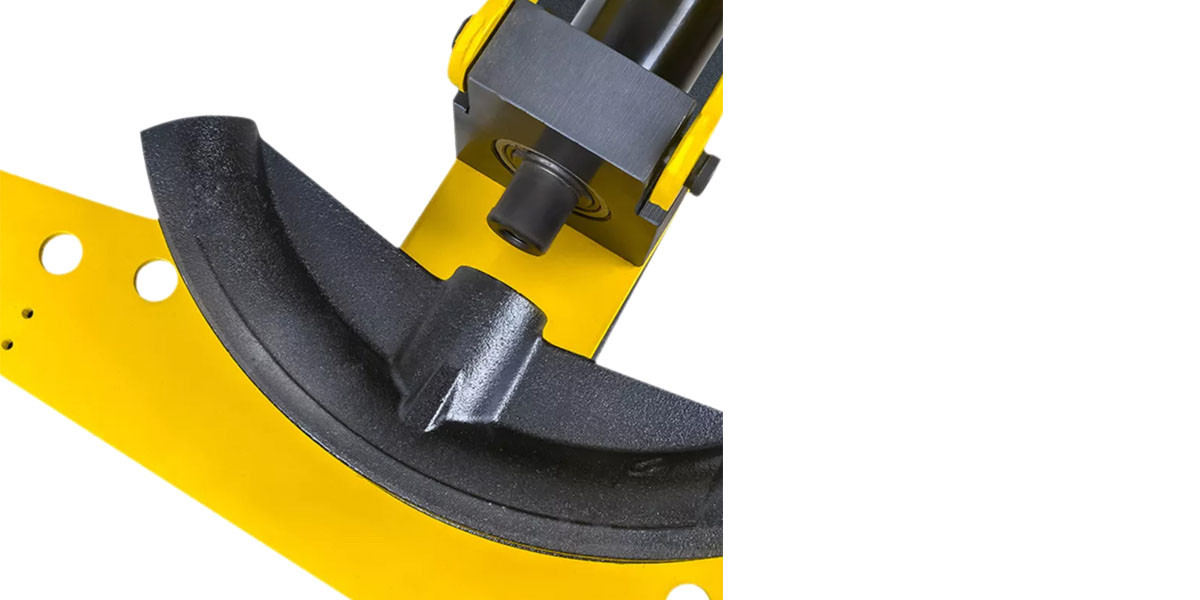 Elbow Butt Joint

Thickened design; Smooth edges; Connection with elbow
Adjustable Column
Suitable for bending pipe of different thickness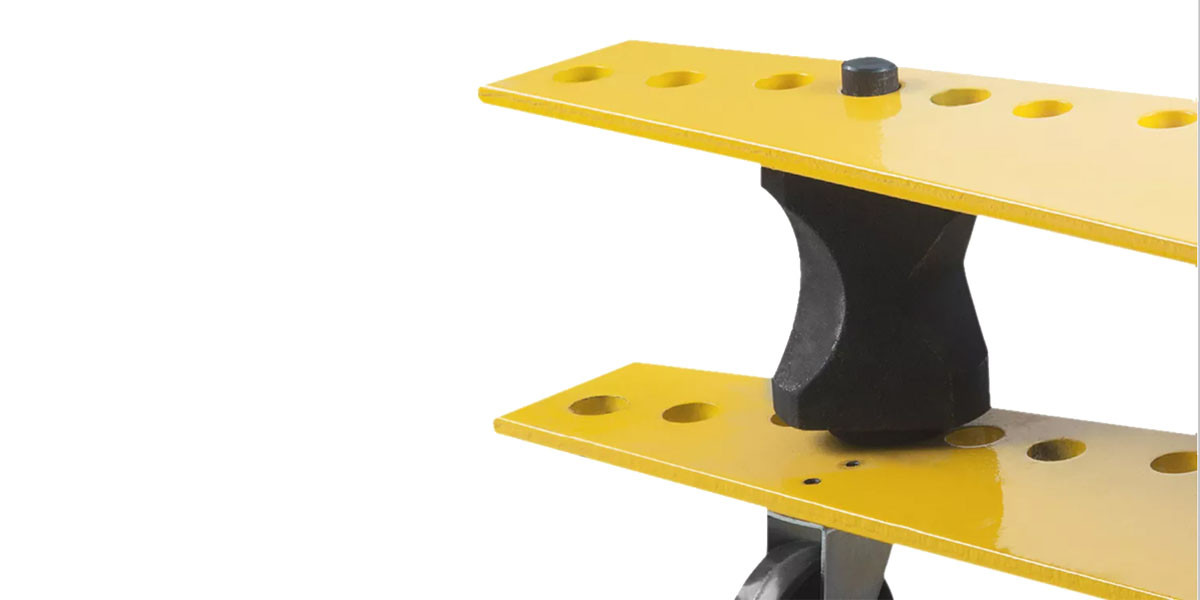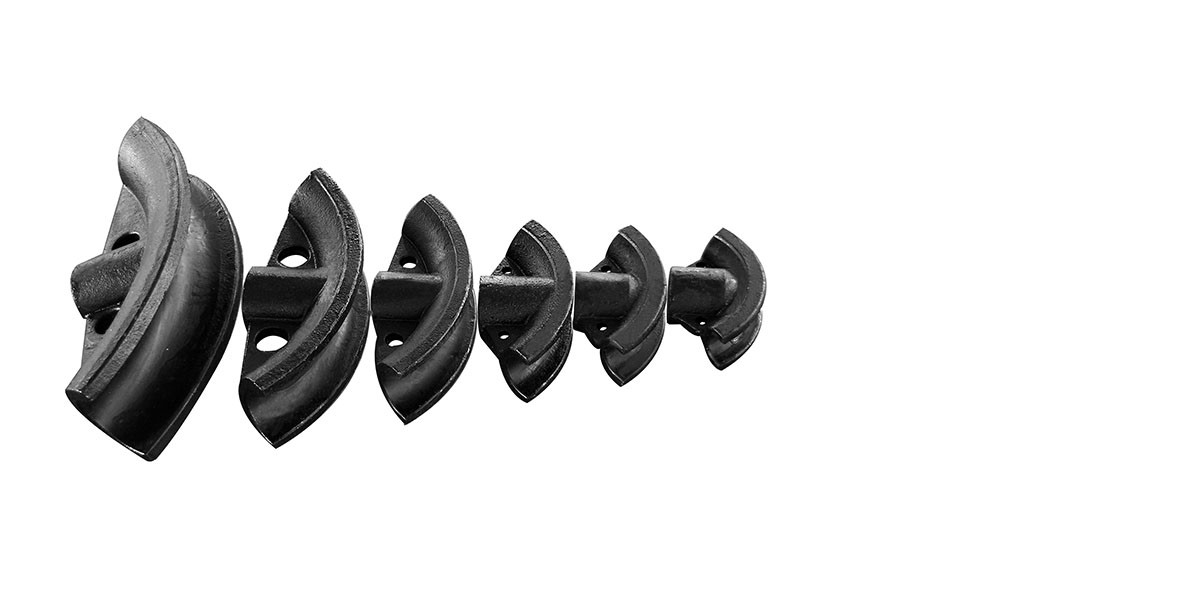 Mobile Casters
Easy for transportion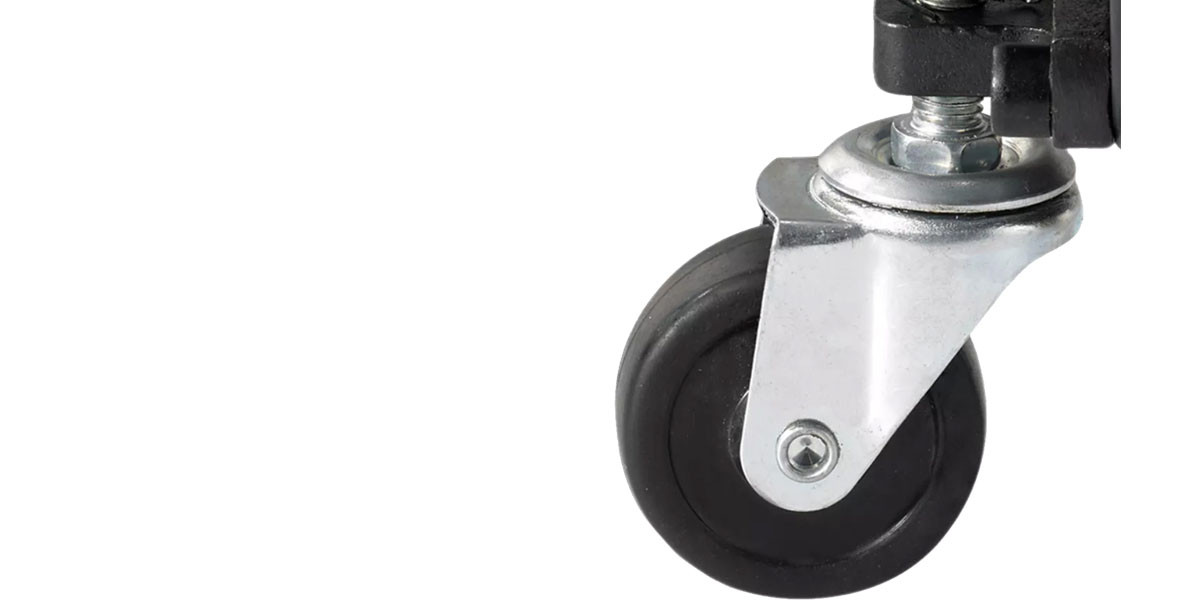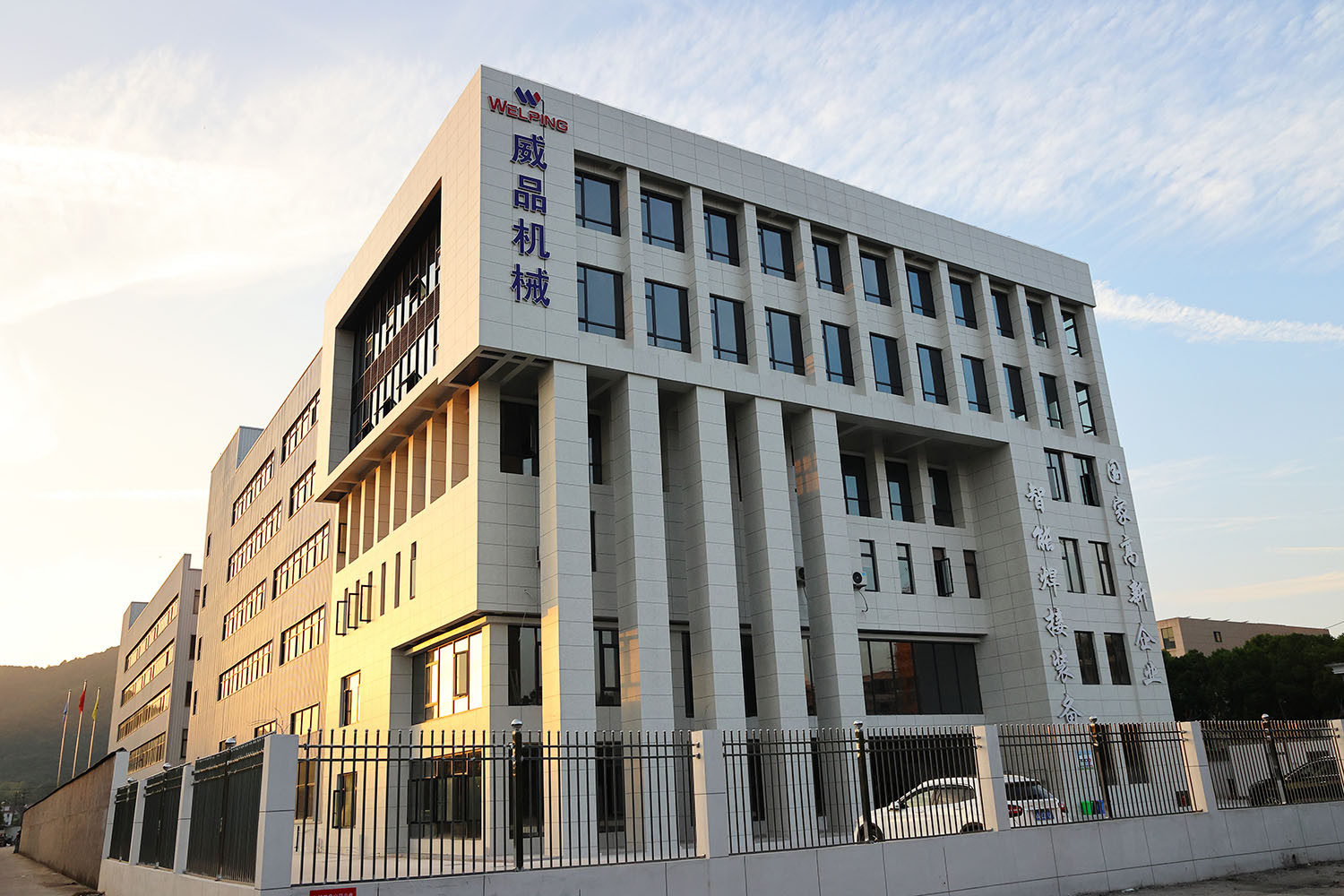 WELPING develops, manufactures, and sells devices and systems for welding thermoplastics and, in this area, focuses consciously on pipeline systems as the main field of application. And We have been in this field for more than 17 years since 2005.
We aim to bring industrial level design, performance and quality together, to provide professional solutions for a variety of mining & industrial, marine, municipal, irrigation, energy and landfill to help you build reputation.
WELPING is committed to becoming a business for all thermoplastic pipe, which includes the fusion equipment and certified technical training to assist with the installation and fabrication of any plastic pipes related project. WELPING has continually broadened the scope of supply and usage for polyethylene pipe, valve, and fitting system design into new market segments. Also, We help our customers source pipe tools to support their projects. Our success is in the quality of our products and the knowledge and service of our people.
Please send your message to us
Welping is dedicated to the manufacture ,sale and repair of machinery for welding and piping equipment.Plastic Welding and Piping Solutions, all solutions for your needs in a single supplier.Let us know how we can help