The 2023 China Import and Export Fair in Guangzhou
The 2023 China Import and Export Fair(Canton Fair)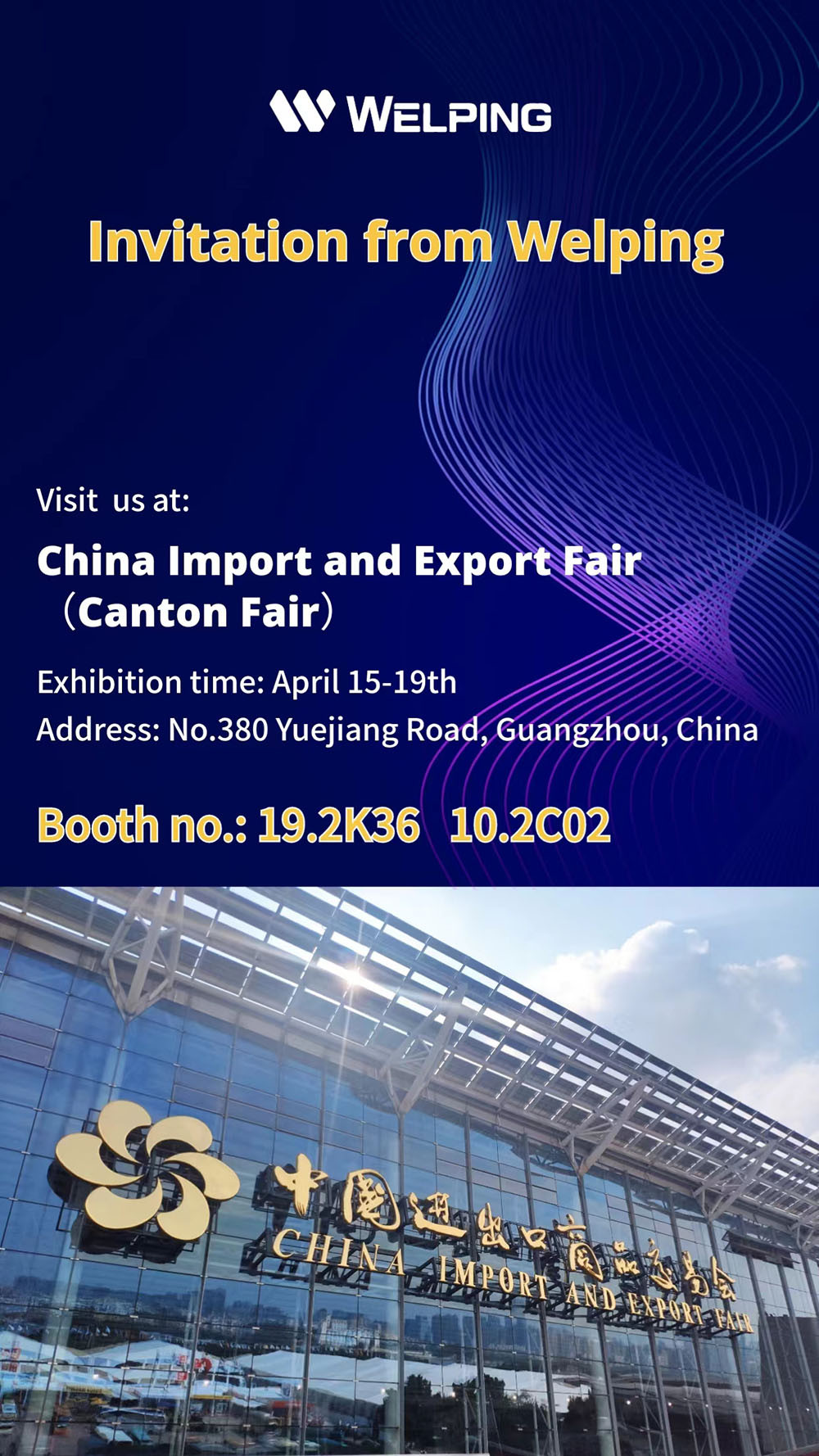 Hangzhou Welping Machinery Equipment Co.,Ltd will Participate in the 133rd Canton Fair in 2023, Welcoming Customers from Around the World.
Our Booth number is 19.2K36 and 10.2C02
Welping , a 18 years of manufacturer of HDPE butt fusion machine,electrofusion machine, will participate in the 133rd Canton Fair in 2023. The fair, which is one of the largest trade fairs in the world, will be held in Guangzhou, China, from April 15th to April 18th, 2023.
As a company that values innovation, quality, and customer satisfaction, Welping is excited to showcase its latest products and designs at the fair. The company will exhibit a wide range of products, including HDPE hydraulic butt fusion machine,manual fusion welding machine,plastic extrusion welder,pipe stand,and test pump
The Canton Fair is a great platform for businesses to connect with customers from around the world. The fair attracts buyers and exhibitors from over 200 countries and regions, making it an ideal place to build new business relationships and expand into new markets.
"We welcome customers from all over the world to visit our booth at the Canton Fair," said the spokesperson. "We look forward to meeting new customers, discussing business opportunities, and showcasing our commitment to quality and innovation."